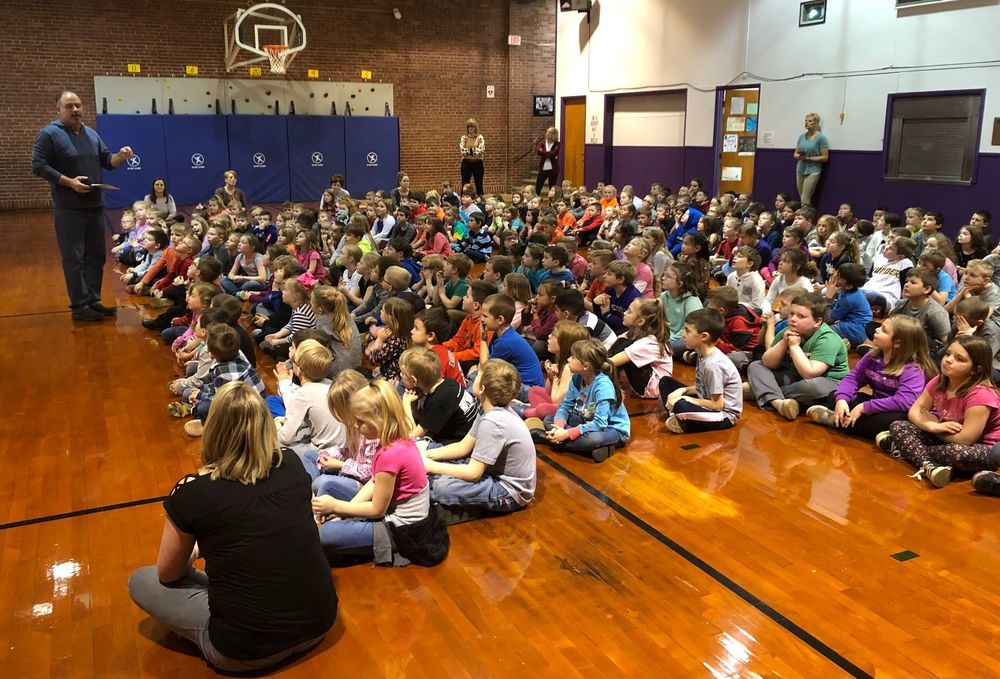 Empathy: Seek to Understand
Ryan Scott
Tuesday, February 04, 2020
EMPATHY: "Seek to Understand"
By Ryan Scott, Main Street Elementary School & Kindergarten Center Principal
The Main Street & Kindergarten Center TEAM decided to dedicate the month of February to the concept of EMPATHY. This is an abstract noun that is really more of a verb. The students have much less exposure to this term as other traits such as Kindness. We knew this would make it more difficult to communicate what it is and what it looks like.
On Monday, February 3rd, Greg Breeden, addressed Main Street Student-Leaders. Mr. Breeden has served in the Shelbyville community for many years & even current students remember him from his former role as minister of the Nazarene Church & involvement with the Upwards program.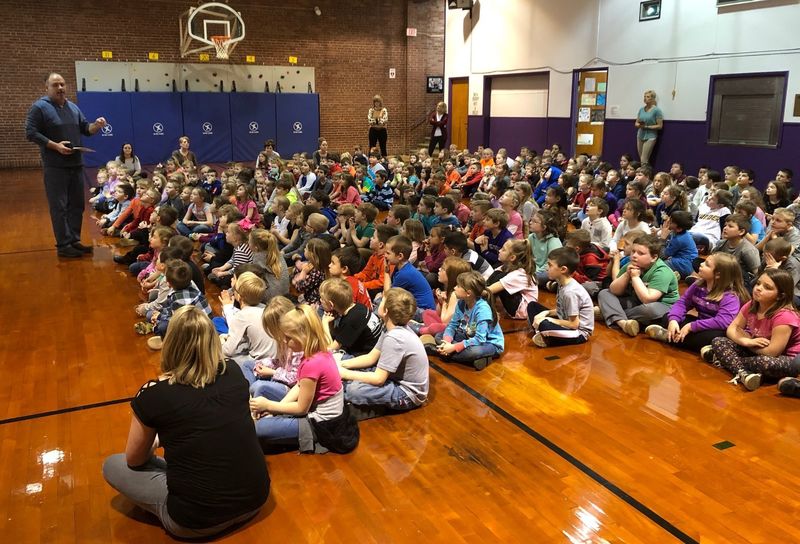 Mr. Breeden discussed the idea that empathy is natural as we have a capacity for caring for others as humans. This empathy can be for important & influential people in your life such as your mother. Main Street Student-Leaders have already reached the developmental stages of empathy for even fictional character in movies or stories. The point is that we are born initially to be self-focused. Our environment generally reinforces this as we scream to immediately get our needs met by others. Our concerns are basic necessities but selfish such as hungry, tired, messy diaper, etc. We do need an element of self-care but we also make a transition to more a deep care for others as we grow up.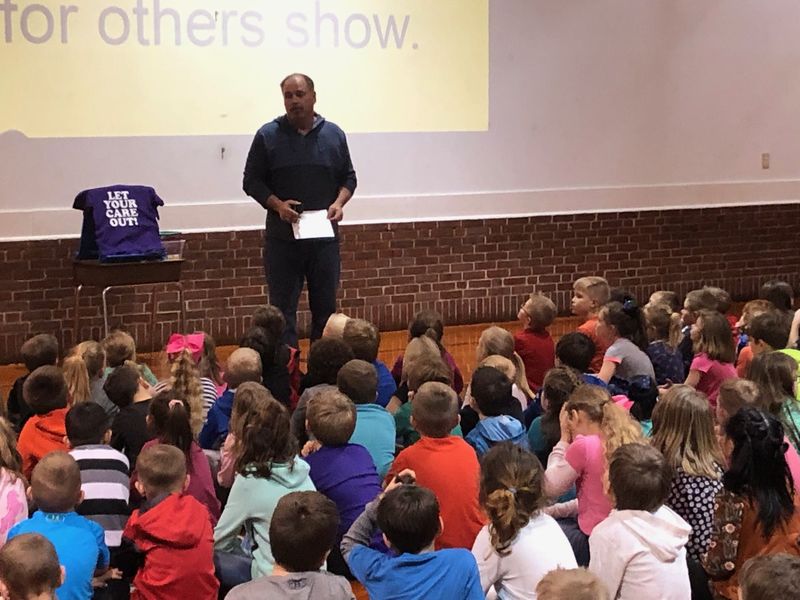 Mr. Breeden told students that the more they give to others, the more they will actually get in return. Moments of expressed empathy really reinforce friendships into even deeper relationships. Mr. Breeden told students "feeling bad" for others is ok but taking on those emotions & taking action is the next level. He challenged students to "let their care out." This became a focal point and repeated even into the closing. Mr. Breeden even threw out a few Shelbyville purple t-shirts with the "Let your care out!" message.
Thank you so much to Mr. Greg Breeden for sharing insight and personal examples and empowering our students to value and embrace Empathy.