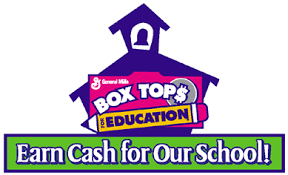 Main Street Box Tops for Education
Ryan Scott
Monday, February 04, 2019
BOX TOPS for EDUCATION
Main Street School & Kindergarten
Shelbyville Schools Supporters,
We are all purchasing items naturally with Box Tops for Education. These are thumb-size rectangle logos with Box Tops for Education & an expiration date. Each one of these has a value of 10₵. However, these can really add up & there is no limit to how many the school can submit & earn cash. There are (2) submission deadlines per year & checks are cut twice a year and mailed to the participating schools. The next submission deadline is March 1st, 2019. Main Street & Kindergarten is currently collecting with a Competition / Drive. The Box Tops Collection Competition will run until Friday, February 15th to allow time to cut, sort, & count, prepare for submission & mail with a postmark of March 1st or earlier. You may always submit after this & we can add to the next submission timeframe.
We are calling the community to action. Please be aware of these items & their value if we collect together. I know they are considered "FREE money" but they require some effort. We need you to notice them, cut out, collect & then get them to the school. You can mail these to Main Street School at 225 W. Main Street, Shelbyville, IL 62565.
We are also having a Class Competition. The winning Class will enjoy a PIZZA PARTY!
We plan to purchase technology devices and Social & Emotional Resources for the classrooms with money earned from Box Tops for Education program.
We are partnering with Robyn Carswell & her SHS students to help cut, sort & count. This is good practice for fine motor skills with cutting & math skills such as cardinality with counting.
Check out their website for more details on products & the program. https://www.boxtops4education.com/
We want everyone to know about these programs & that their contribution matters. We tell the students to make sure their grandparents, parent co-workers, people at church, etc… know about the program and the goal so we can increase our TEAM Effort. Please consider helping spread the word and collect for our school!
Thank You,
-Ryan Scott, Principal