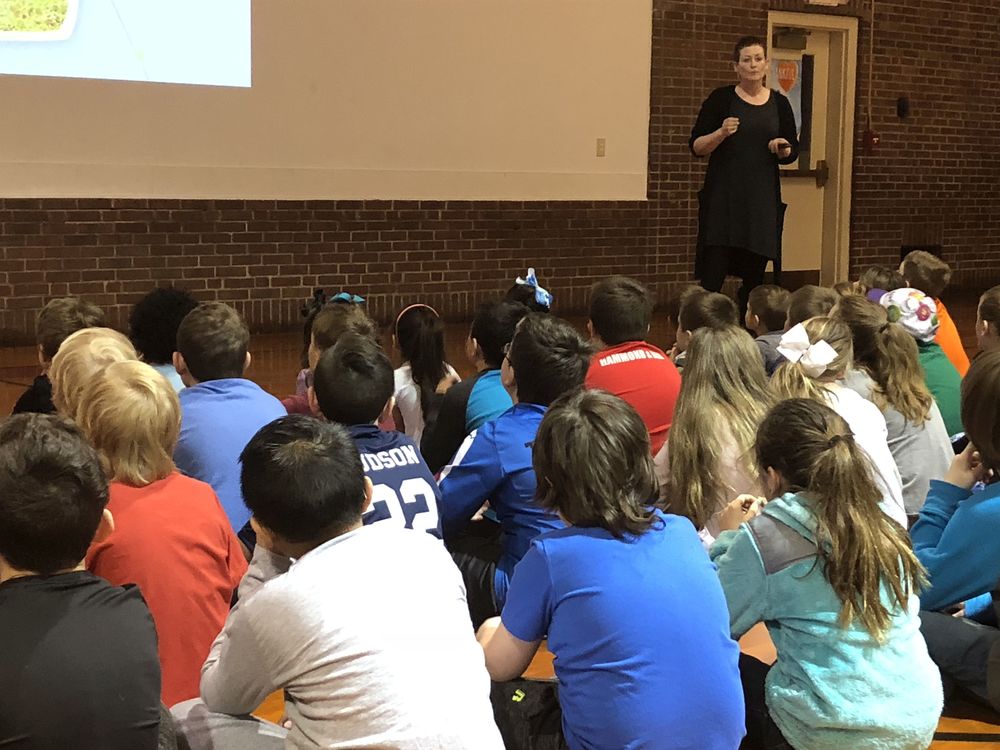 EMPATHY: "Seek to Understand"
Ryan Scott
Wednesday, February 06, 2019
EMPATHY: "Seek to Understand"
By Ryan Scott, Main Street Elementary School & Kindergarten Center Principal
Main Street & Kindergarten Center is equally dedicated to the development of our students Socially & Emotionally to Academically. The goal is that no student is more prepared for College or Career or LIFE than our students. Much of this development is not inherited; it is learned. We must model & strategically reinforce with positive, timely (on demand) & specific feedback. There are personal & collective benefits to this development & the ideal system involves students that see Value & Progress.
The Main Street & Kindergarten Center TEAM decided to dedicate the month of February to the concept of EMPATHY. This is an abstract noun that is really more of a verb. The students have much less exposure to this term as other traits such as Kindness. We knew this would make it more difficult to communicate what it is and what it looks like.
On Monday, February 4th, Dr. Doris Bowers with the Sarah Bush Lincoln Shelbyville Clinic, addressed Main Street Student-Leaders. Dr. Bowers began with a home video reenactment of a "Star Wars" scene her daughter, Tessa Bowers, & her friend, Berkley Pullen created. This captured student attention & prompted reflection on strong parent-child feelings and conflict.
Dr. Bowers transitioned into the definition of Empathy using different versions and memes. Then, she went a little "doctor" or "sciencey" on the students. She discussed the neurobiology with some human brain anatomy. She discussed the insula which is where "Empathy" is achieved. This region of the brain is also responsible for "mirror behavior" such as the contagious yawning effect. Dr. Bowers shared research indicating this region can get thicker or "grow" as we mature and develop and practice Empathy.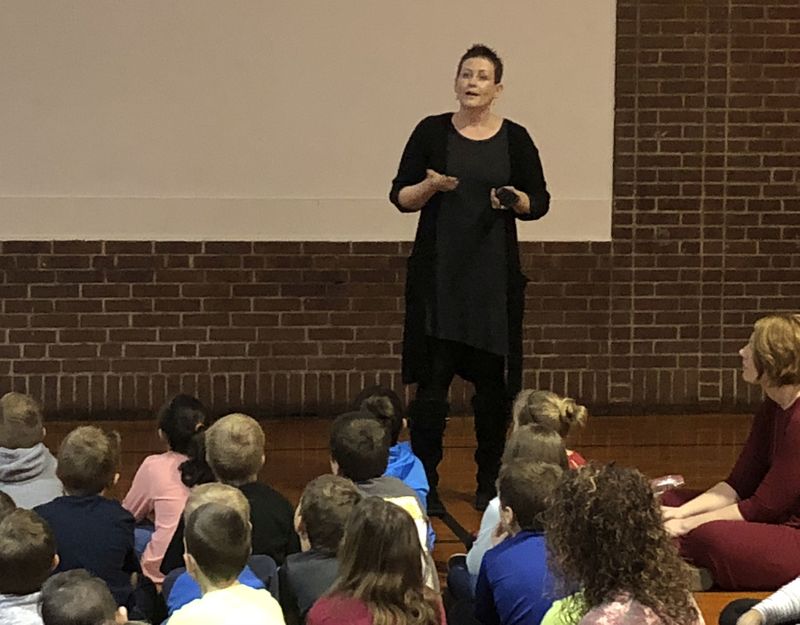 Next, she used lovable and familiar animals such as dogs to showcase the capacity for Empathy even animals have. This capacity is not just with more advanced species such as monkeys; it is also with small mouse-like mammals. Students could really relate to the love they have for animals or the love an animal has shown for them.
Dr. Bowers shared some personal stories from her life during development. She also shared examples of Empathy practiced in her career. She told the students that "Active Listening" is a strategy from medical school to show the patients that you care and you want to help.
Dr. Bowers ended with a video created by middle school students depicting a school absent Empathy verse a school with Student-Leaders practicing Empathy. It is clear which school is more ideal. Dr. Bowers reminded students that they must first be self-aware & then they can become more "others aware." She even shared a story of playing a game with her siblings in which they would create background stories on random people they would see at the dentist office or a restaurant. She claims this helped her be more "others aware" and observant.
Finally, students enjoyed bloopers from the homemade video introduction and laughed.
Thank you so much to Dr. Doris Bowers for sharing insight and personal examples and empowering our students to value and embrace Empathy.