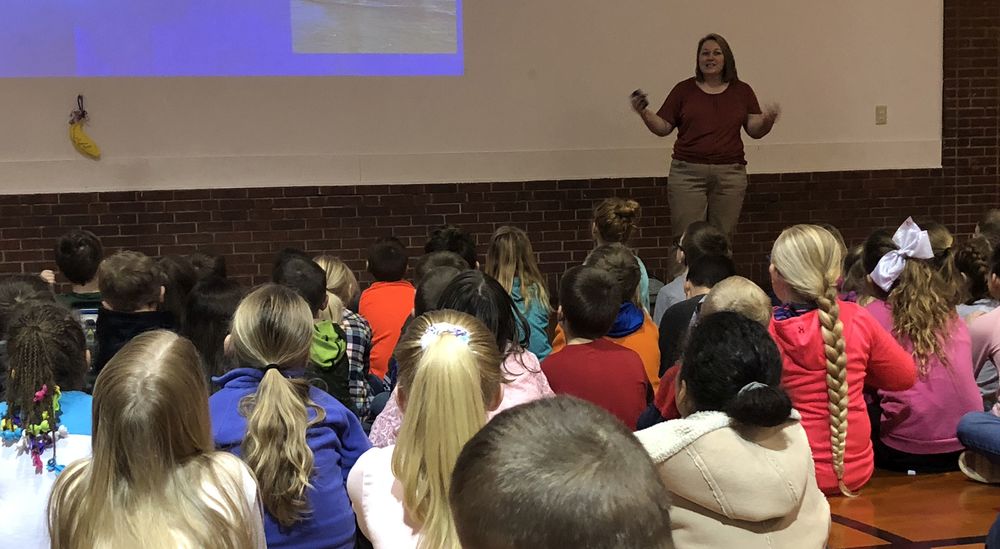 CURIOSITY: "Desire to Learn"
Ryan Scott
Monday, April 01, 2019
CURIOSITY: "Desire to Learn"
By Ryan Scott, Main Street Elementary School & Kindergarten Center Principal
Main Street & Kindergarten Center is equally dedicated to the development of our students Socially & Emotionally to Academically. The goal is that no student is more prepared for College or Career or LIFE than our students. Much of this development is not inherited; it is learned.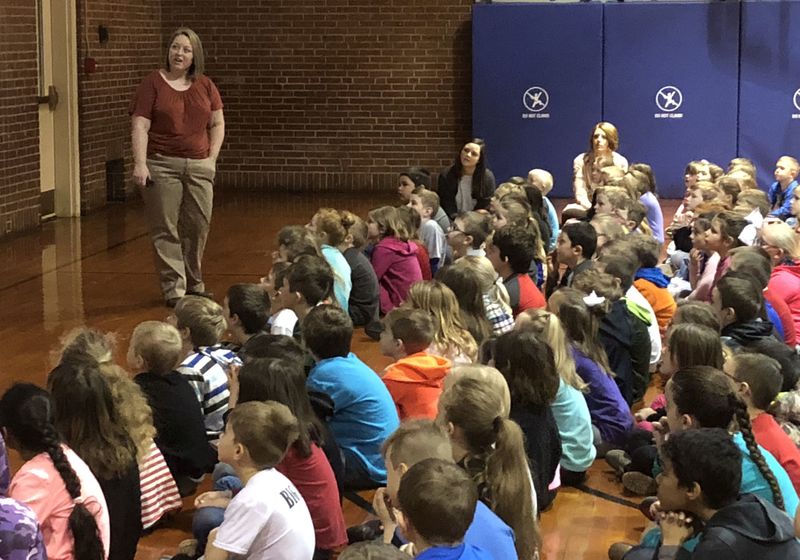 CURIOSITY: "Desire to Learn" is the FOCUS for April 2019. This FOCUS is sponsored by Joe's Pizza of Shelbyville w/ Pete & Laura Vitale.
On Monday, April 1st, Monica Cameron w/ the Shelbyville Public Library, addressed Main Street Student-Leaders. She began with an interesting introduction to capture student attention and relate to the students. She focused on asking questions as essential to embracing curiosity. We should also consider the types of questions that we are asking. Our parents ask us questions daily such as "Did you put your laundry up?" or "What do you want for dinner?" However, we can ask deeper questions such as "How can I make this better?" or "What if I don't just use blue for the sky in my painting?" We can make the world better; we can be more creative. Mrs. Cameron highlighted specific examples such as Steve Jobs improving communication technology initially and then taking it much further. She also discussed curiosity sparking safety improvements such as the development progression of life jackets. She did a wonderful job interacting with the students and we really appreciate the message she delivered. Students in our community should consider library programs offered such as the summer reading programs.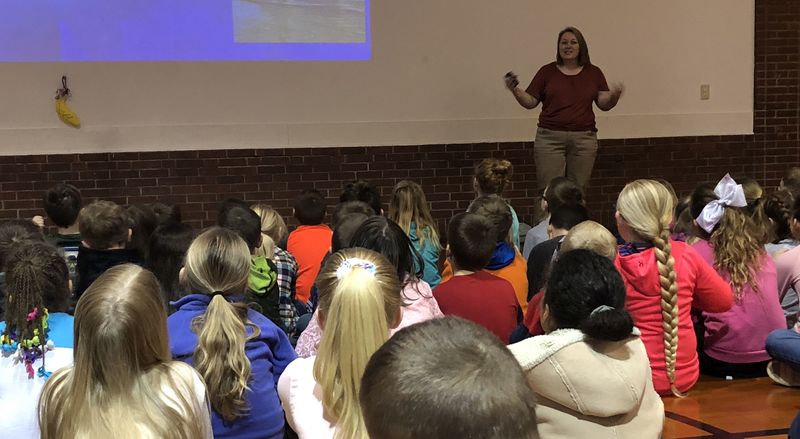 We want our students to have a desire to learn. There is nothing that someone else can learn that they can't. Our hope is that they will find something they are passionate about and lead them to a fulfilling and productive career and life. "Be Nice; Work Hard"