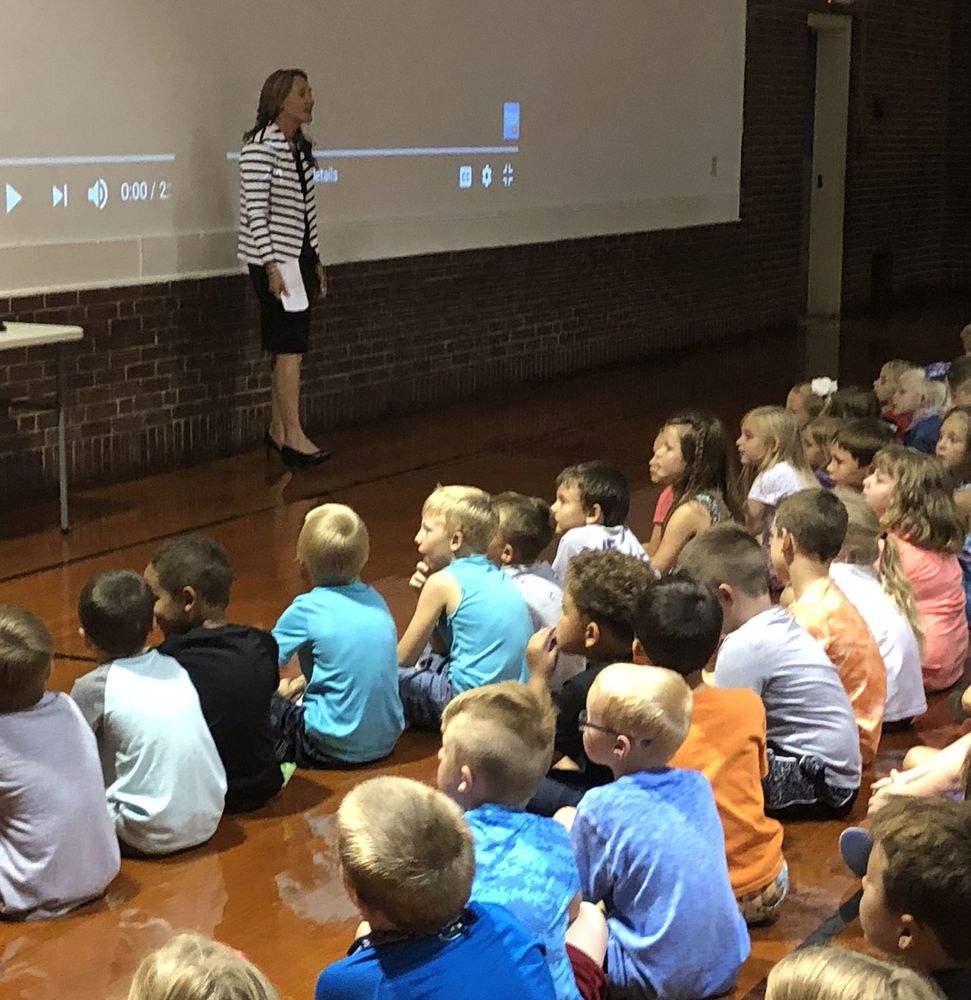 SELF-CONTROL w/ Liz Nohren
Ryan Scott
Friday, August 30, 2019
"SELF-CONTROL" – August 2019 w/ Liz Nohren
The early developmental stages are crucial academically but also social & emotionally. Main Street School knows that "partnering" up with parents & community to develop the most prepared & motivated students is the ultimate goal.
Each month, we hyper-focus on a character trait to strategically highlight & reinforce. We begin in August & September with "Self-Control." We invited a local Community-Leader to speak to the students & "kick-off" the Character Trait. The goal is to define the trait & what it looks like, pass on some wisdom with personal anecdotes of development & how utilized in leadership roles, & empower students to reflect & consider personal action.
Local attorney & community member, Liz Nohren, addressed all (1st – 3rd) grade students on Thursday, August 29th, 2019.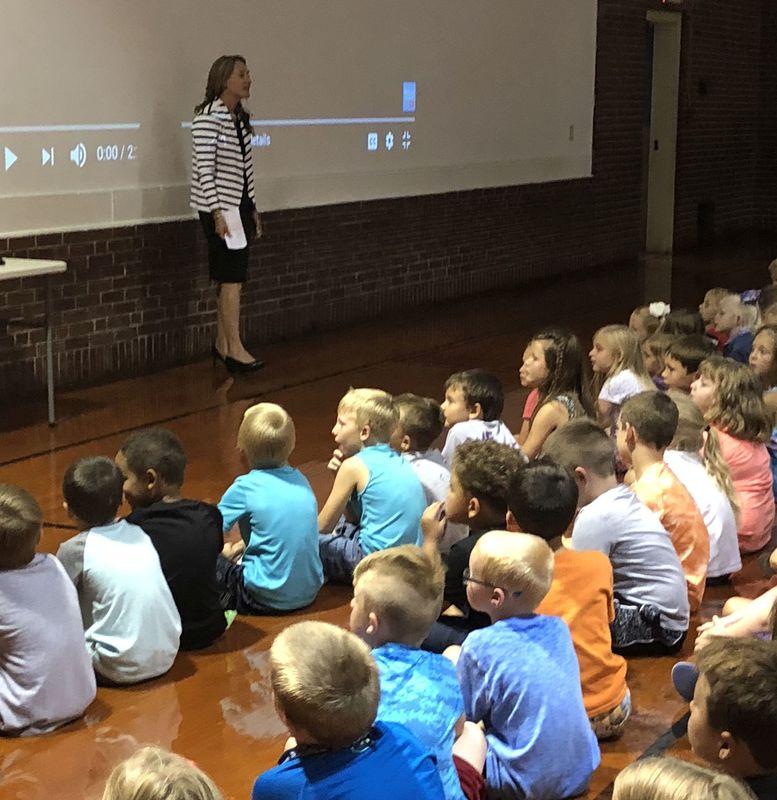 Mrs. Nohren began by introducing herself & pointing out that she is a Shelbyville alumni & sat in this very gym as a Main Street School student. She also discussed her path in education that led her to her career. Many students have heard of a lawyer but she explained some of her duties and shared advice she gives clients when lack of self-control leads to potential legal action.
"You do not have to agree with the law or rules, but you have to do two things: you have to understand it & you have to abide or follow it."
Liz led a discussion of student examples of practicing self-control at school. Students mentioned sharing with others, patience such as waiting in the lunch line, delaying immediate gratification, transitioning when not ready such as leaving a fun activity to roll into math fact practice and completing undesirable tasks.
Liz was honest with students that life is not always easy and you will be tested. You can stay in control. Liz says that she sometimes talks to herself when she is facing stress, conflict or potential failure. You have to realize it is in your control and just tell yourself, "You can do this." It is normal to feel these feelings of emotion but we must stay in control and manage these emotions. We must learn coping strategies that are effective and healthy.
Liz then engaged students in an activity that got them moving. She gave simple directions that demanded focus. Students would move only one body part at a time as she called it out randomly. Also, they could only move when the music was playing. There were approximately two hundred and seventy students in a warm gym. This definitely demanded self-control. I was impressed and the students enjoyed the activity.
I closed w/ a message about how we will all experience negative feelings. We are surely destined to feel embarrassment, frustration, jealousy, etc. & none of these feel good. When I have reacted while in the "red zone," I have done things I regret such as saying things I did not mean. Regret doesn't feel good either. A young man or woman is in control of their body & their emotions. Emotional regulation is important which goes with my promise that our students will learn more than reading comprehension strategies and math facts; they will learn about themselves.
The goal is for these traits to be the "norm" & part of the established "culture." It is expected & appreciated. We want peers to recognize it in each other & reinforce as well with appreciation.
Our "mantra" at Main Street School & Kindergarten Center is "BE NICE; WORK HARD." If students adopt this personally, the other aspects will fall into place with the opportunities & supports from the school & home.