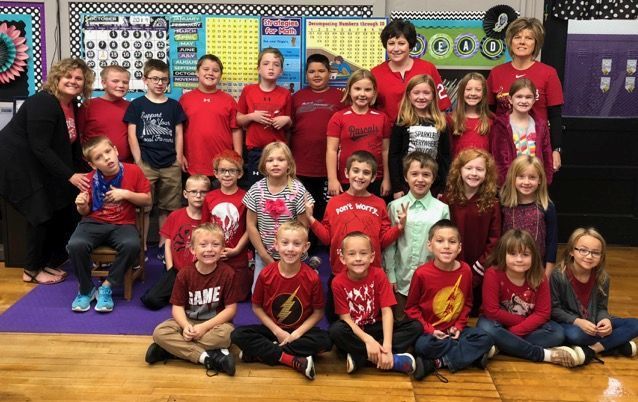 Red Ribbon Week 2019 @ Main Street School & Kindergarten Center
Ryan Scott
Monday, October 28, 2019
RED RIBBON WEEK 2019-2020
October 21st – 25th, 2019 @ MAIN STREET & KINDERGARTEN
"In response to the murder of DEA Agent Enrique Camarena, angered parents and youth in communities across the country began wearing Red Ribbons as a symbol of their commitment to raise awareness of the killing and destruction cause by drugs in America. In 1988, NFP sponsored the first National Red Ribbon Celebration" (redribbon.org).
We want to bring the anti-drug message to our students by making them aware of common drugs and likely situations where they will be pressured/exposed to drugs & alcohol. We also want our students prepared w/ strategies to avoid unsafe and unhealthy decisions and habits.
The Theme was "I am my OWN Decisions" & this connected the October Character Trait Focus: OWNERSHIP. The message reinforced that we make our own decisions & these decisions define us. We must own our mistakes & learn from them.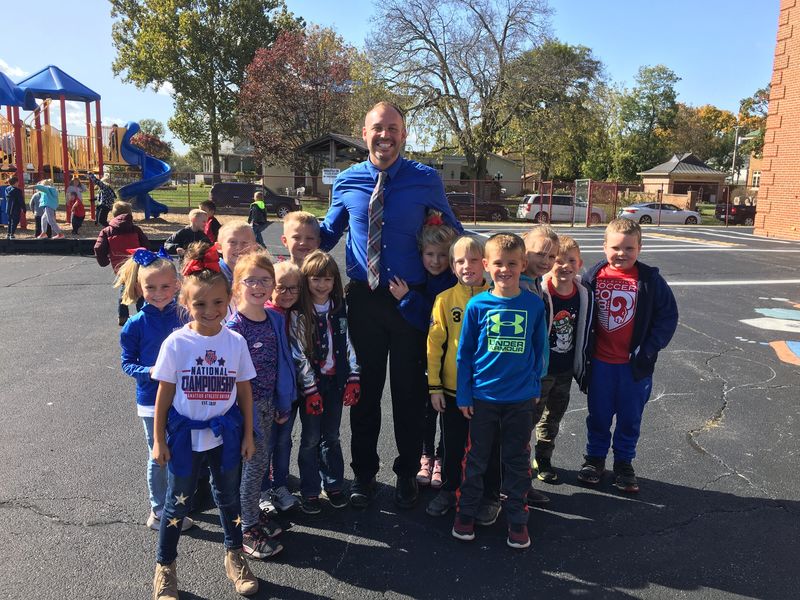 Students were encouraged to participate in anti-drug theme w/ a message. This message was reinforced in the classroom & daily announcements.
DATE:

Monday, October 21st

Tuesday, October 22nd

Wednesday, October 23rd

Thursday, October 24th

Friday, October 25th

THEME:

"I am my OWN DECISIONS"

OWN / LOVE Yourself

OWN Your FREEDOM

Own Your TEAM

OWN Your CHOICES

OWN Your School PRIDE

PARTICIPATION:

WEAR RED

AMERICA PRIDE

WEAR RED, WHITE & BLUE

CLASS COLORS

K – BLUE

1ST – GREEN

2ND – ORANGE

3RD - BLACK

SPORTS / HOBBY

- DRESS FOR FAVORITE SPORT OR HOBBY

WEAR PURPLE / RAM PRIDE
We did not have a raffle w/ prizes & rewards (extrinsic). We are just bringing the anti-drug message into the spotlight & encouraging/empowering our students to make good choices and be aware.
We want the participation to be just a "norm" as part of the culture w/ increased excitement; participation for sake of being part of something bigger (Pride & Tradition)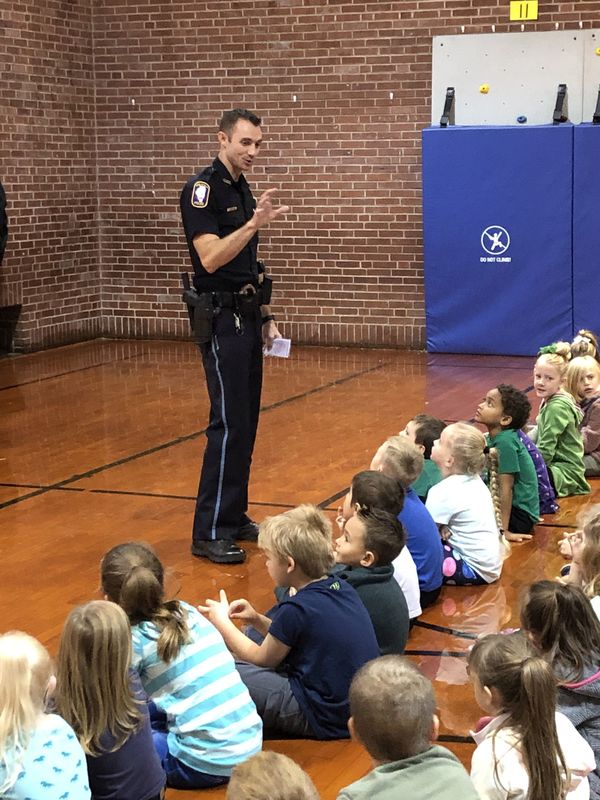 Local Shelbyville Police Officer, Lou Maxedon, addressed Main Street & Kindergarten Student-Leaders regarding "ownership" w/ Red Ribbon Week (RRW) Focus. Officer Maxedon is a Shelbyville alumni, veteran, former teacher & community member. He discussed making choices as our own even when it is hard & strategies for situations we are not comfortable w/ & know are wrong. Great message! Thank you, Officer Maxedon.