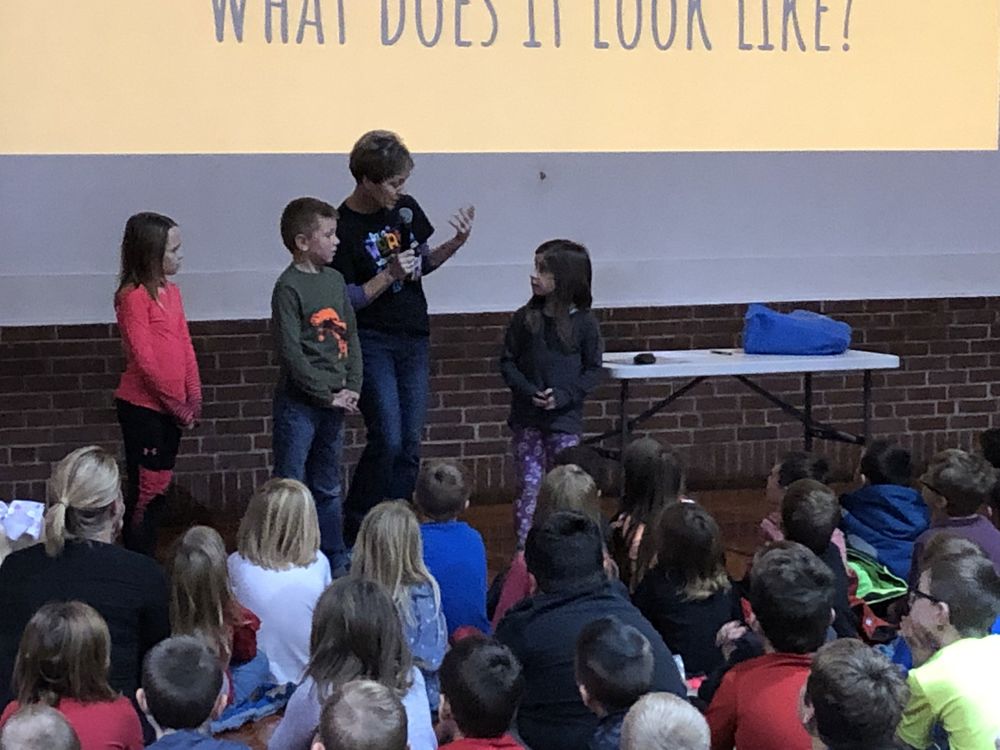 KINDNESS w/ Beth White
Ryan Scott
Tuesday, December 03, 2019
KINDNESS – December 2019
Main Street School & Kindergarten Center hyper-FOCUS on KINDNESS during December. Our school & our community need students & members that care about others & show it.
Tiny Tech preschool Teacher & Shelbyville Community Member, Beth White, addressed Main Street Student-Leaders Monday, December 2nd "kicking-off" KINDNESS value.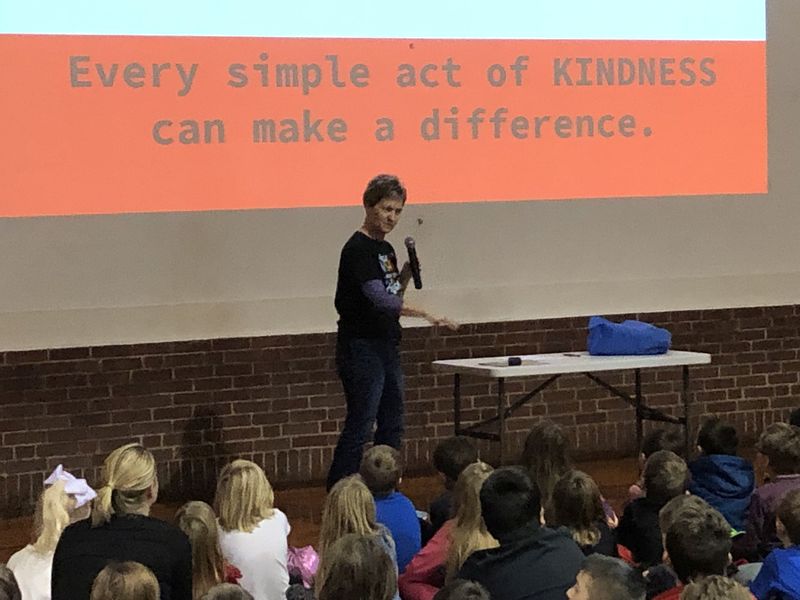 Mrs. White began w/ a few students discussing what kindness means to them: 1st grade-Nadine Wallis, 2nd grade-Cooper Kull & 3rd grade-Leah Shoaff & all had very mature definitions & examples including "making others' hearts grow & grow."
Mrs. White then transitioned to a picture of her grandmother w/ statement, "This is what I think of when I think of Kindness." She discussed that her grandmother did so many things for others, especially her grandchildren, which were acts of Kindness. This led into the claim that kindness is Free. She included many synonyms to explain what Kindness is & looks like.
She then used a metaphor the students have experienced before w/ actual muscles w/ strength & muscle memory in PE w/ Coach Harkins but also w/ their teachers regarding a "Growth Mindset." The idea that a muscle needs worked & it will grow in strength & skill. She challenged students to grow their "Kindness muscle." A kind person notices opportunities to be kind & takes action frequently enough to become habit & associated w/ them as the "norm" of their character.
Mrs. White then showed a short video from an elementary school highlighting acts of Kindness that are available to capitalize on every day in a school such as helping others or noticing a peer in need. She asked students, "What do we get when we are Kind?" The answer is "not prizes, money or fame; it is better. We get emotions of Joy & Love & we get Friends."
Mrs. White ended w/ a video song w/ catchy meaningful lyrics about Kindness. Even the teachers were singing this song as we exited the gym. Her closing statement was charging students to "Go Work Your Kindness Muscles Today and be the Good in someone's day!"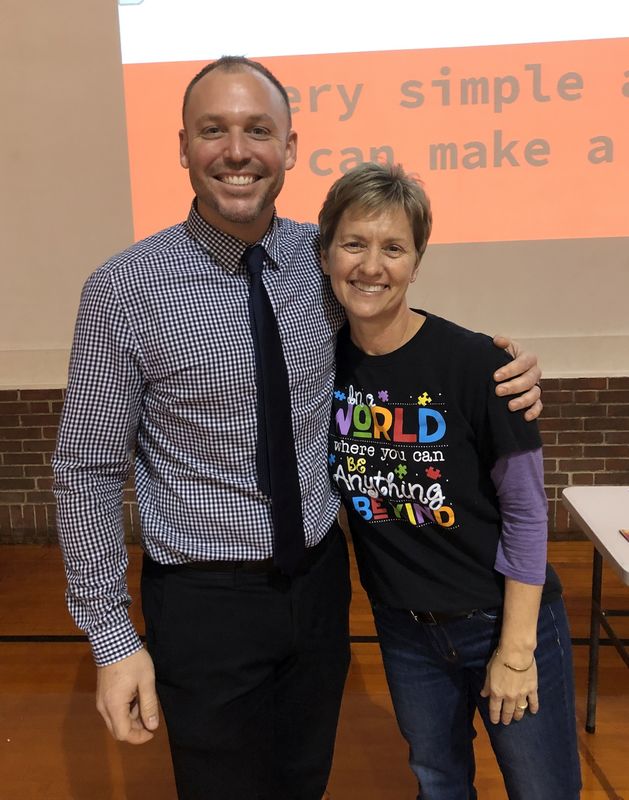 The focus w/ KINDNESS obviously has an anti-bullying message that is reinforced all year.
December 2019 KINDNESS is sponsored by Yen Ching Chinese Restaurant.
Our "mantra" @ Main Street School & Kindergarten Center is "BE NICE; WORK HARD."