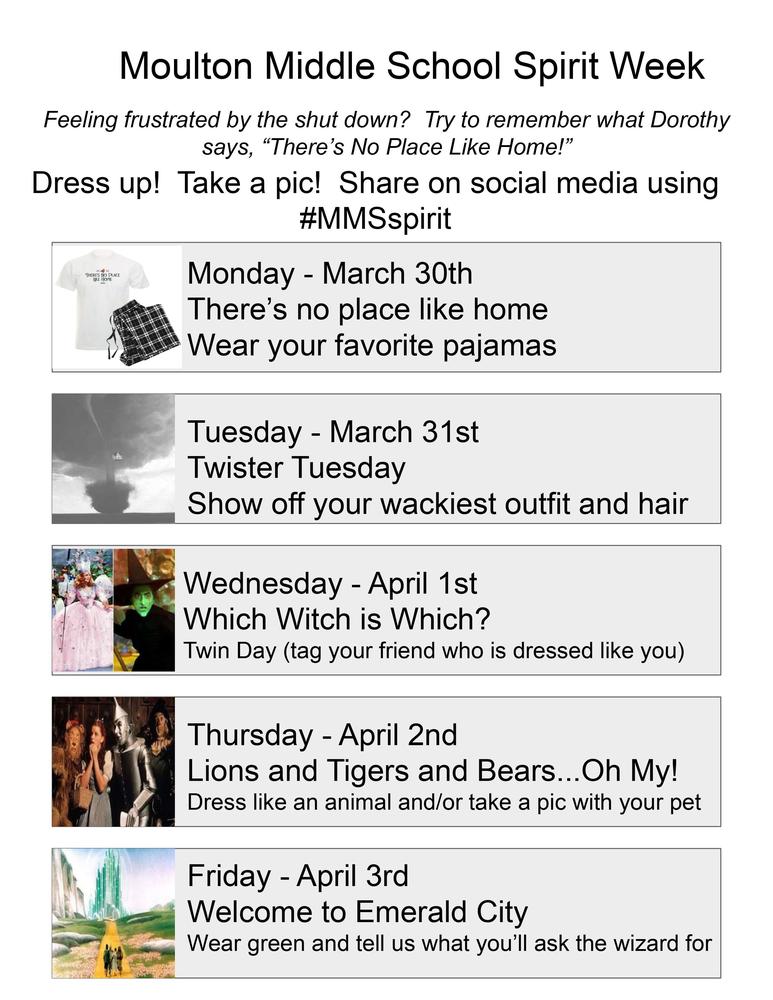 Spirit Week March 30th-April 3rd
Russell Tomblin
Monday, March 23, 2020
Time to have some fun! Spirit Week at Moulton will be March 30th-April 3rd! The theme is "There's No Place Like Home." Each day, we encourage students, teachers, community members, and anyone interested in having some fun to participate. Be sure to snap a picture and post it to social media with the hashtag #MMSspirit.
But the fun doesn't stop there! We're also having a TikTok dance off. Check out our social media accounts to see the playlist for the week. Each day, one student and one teacher that enters will win a $5 gift card to a local business of their choosing.
Not a student or teacher at Moulton, join in anyway! Together, we can bring some smiles, have some fun, and make social media a place to enjoy!