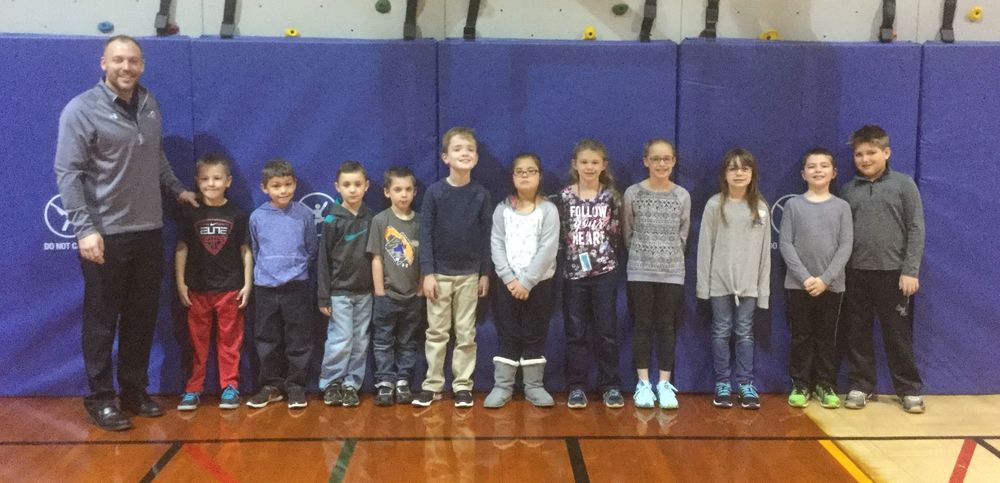 GRATITUDE: "Appreciation Matters"
Ryan Scott
Friday, December 08, 2017
Main Street & Kindergarten Center focused on GRATITUDE as our November Character Trait. We explicitly modeled Gratitude while purposefully reinforcing. We express Gratitude for students showcasing Gratitude for peers and others.
This is an important message for our students to understand the power of gratitude as returning kindness w/ a positive attitude. We discussed and practiced w/ the students expressing gratitude. Gratitude is most effective when it is specific & timely. This means that commenting on a peer's lunchbox does not have the effect that "I thought we made a good team during math groups today; Thank You." does. It also needs to be fairly immediate; timing is important.
So…how do we show GRATITUDE?
According to Dr. Gary Chapman, there are multiple "Languages of Appreciation" based on his book. We changed the terms to be more student-friendly but "Words of Affirmation" are specific praises that encourage others & let them know they are valued. They can be private or public. The words may be typed such as an email but a hand-written letter is more personal. A Hallmark card might have a great message but the personal note in the card is impactful. "Acts of Service" is when we do things for others such as emptying the dishwasher just so your parents do not have to. "Tangible Gifts" is when you provide home-made, sentimental, or monetary items. "Quality Time" is when you just purposefully make time to spend with someone or even just giving them focused attention. "Physical Touch" can be appropriate when it is something like a high-five or a fist-bump or meaningful handshake. These show appreciation and add to the camaraderie.
These students have been consistently observed expressing Gratitude & promoting a positive "Learning Community."
November 2017 Main Street GRATITUDE Students: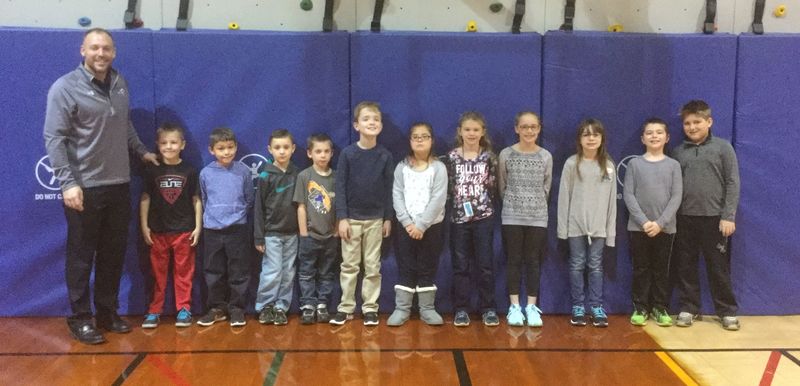 Ryan Scott-Principal, (1st Grade): Austin Hobbs, Malaki Kay, Spencer Downs, Landen Klauser, Ben Nohren, (2nd Grade): Hagan Petska, Hannah Harper, (3rd Grade): Kaya Forlines, Caroline Daniel, Will Klepzig, Will Stirrett
not pictured: (1st Grade): Wyatt Montgomery, (2nd Grade): Haylee Miller, Izabella Matheny
Kindergarten November-GRATITUDE Students:
pictured left to right: Kolby Peters, Karen Gao, Kasen Koonce, Leighton Cravens