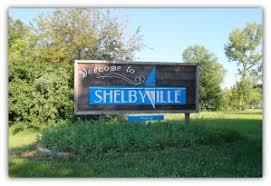 Shelbyville City Spotlight
Ryan Scott
Friday, January 19, 2018
Shelbyville City Spotlight
Great information on the schools and library in Shelbyville, both which are being utilized very well by the youth in Shelbyville
Youtube link to this episode… https://www.youtube.com/watch?v=kgPj1IxAI4s
It will be public on Youtube & Facebook, Friday evening, after it has aired for the first time on TV.
This episode of City Spotlight will also be on TV on the following channels…
This Friday, January 19th on Consolidated Communications Channel 13 at 6pm, as well as several repeat airings this weekend.
And it will air on WEIU TV on the following dates… Wednesday, January 24th at 7:00pm, Thursday, January 25th at 12:30pm,
February 28th at 7:00pm and March 1st at 12:30pm.