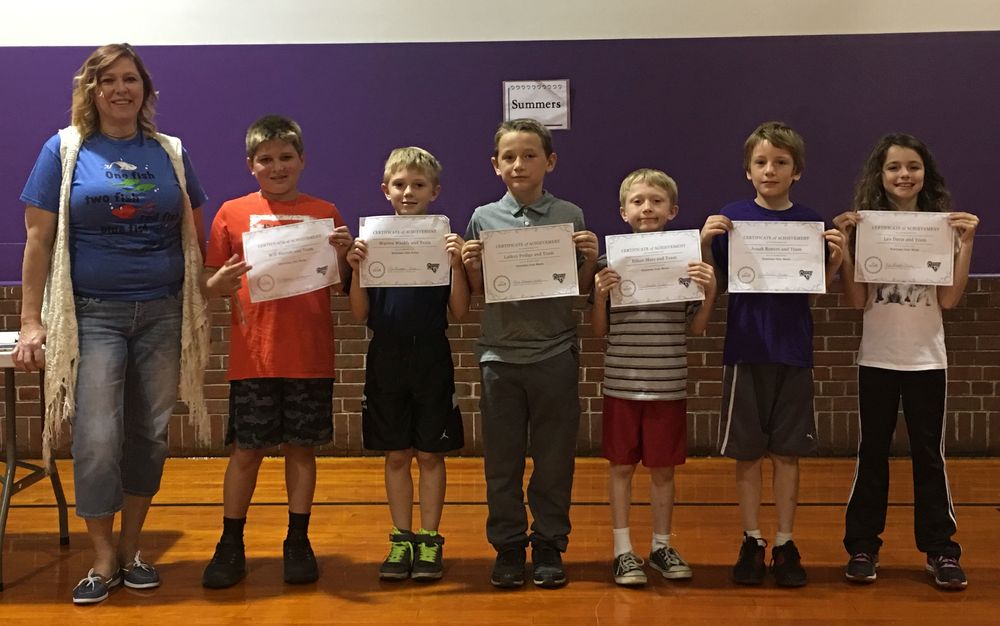 Students Awarded $1,000.00 GRANT for Downtown Shelbyville
Ryan Scott
Friday, May 18, 2018
Main Street Students Awarded Grant for Downtown Shelbyville
Anita Breeden – Main Street Teacher
Early in February, our third grade small-group Reading class at Main Street School began a book entitled "Community Gardens." We learned how neighborhoods throughout New York turned abandoned lots into "green space" that nurtured vegetable gardens.
We began thinking about ways to help our community, Shelbyville, and in particular, downtown Shelbyville. We have a historic downtown that is becoming revitalized but there's still opportunity to change the aesthetic. Coincidentally, due to the razing of a building, the city now has a lot sandwiched between two other historic brick buildings.
As a member of Downtown Works, Shelbyville's downtown revitalization committee, I knew that this lot and a few more alleys needed work. My students started a "Pinterest board" with ideas for these areas. We then met with Anna Kiley, Economic Advisor for Shelby County who was very impressed with the students' thoughtfulness and diligence to design for all ages of community members and visitors. We also took a field trip to the areas noting what needed to be done to clean and revive them.
Mrs. Kiley suggested we begin with painting, which led us to speaking with Samantha Cotner, a local artist in our community. She took some of our ideas, painted them on poster board and shared them with us. Although we have details to work out, one of our next steps is to begin painting walls. We would be honored to have you award us with a grant to buy paint and paint supplies helping bring our vision to life for our community.
The Rural Schools Collaborative Grants in Place awarded the Main Street Student $1,000.00 to begin the vision with the painting project.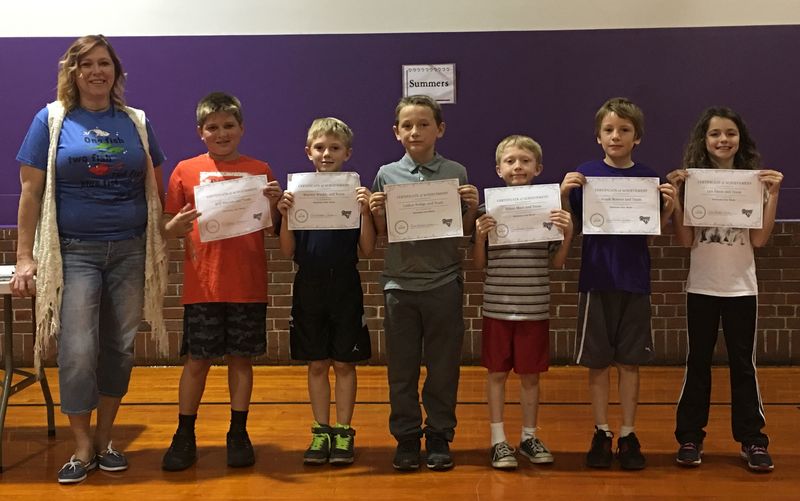 pictured (left to right): Anita Breeden-Teacher, Bradyn Brinkoetter, Warren Weekly, Lathyn Pedigo, Ethan Mars, Jonah Bowers, Lea Davis
Our plans are not to stop at wall art. We envision green space, tables, chairs, lights, a stage and, if possible, a water feature! One of our long term goals: the possibility of these students hosting their high school graduation receptions in Downtown Shelbyville!