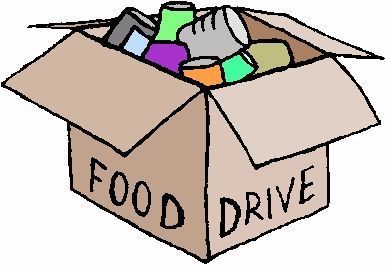 Moulton Canned Food Drive
Russell Tomblin
Monday, September 27, 2021
Announcement
Friday, October 1, 2021 is the 11th annual Moulton Food Drive! For the past ten years we have filled the First United Methodist Church's basement with canned goods and other nonperishable food items. Moulton Student Council is determined to not let COVID get in the way of us doing it again this year, but we need your help!
The canned food drive is going to look a little different this year as we have decided to hold a Community Spirit Night. On your way to the Shelbyville High School homecoming football game, stop by to show your community pride. Moulton Student Council will be collecting food and cash donations for our local food pantry between 5:00pm - 7:00pm near the bus barn behind the high school. Moulton Student Council members will be in their Shelbyville spirit wear to welcome you from a safe distance as you drive through and drop off your donations. Anyone who brings a donation will receive some school spirit gear from the student council as a thank you. Please consider supporting the Moulton Student Council and local food pantry by bringing donations of canned goods and other nonperishable items.
This food drive will help our friends, neighbors, co-workers, and other people in our community we interact with on a daily basis. All the food will be taken to the Shelbyville First United Methodist Church here in Shelbyville and will stay in our community.
Moulton Middle School would like to thank you, the community, for playing such a vital role in past years! Thank you for your generous contributions to the community. This is our chance to give back and help!