VETERANS' DAY 2019-2020
Friday, November 8th, 2019 @ MAIN STREET @ (8:30 AM – ≈ 9:00 AM)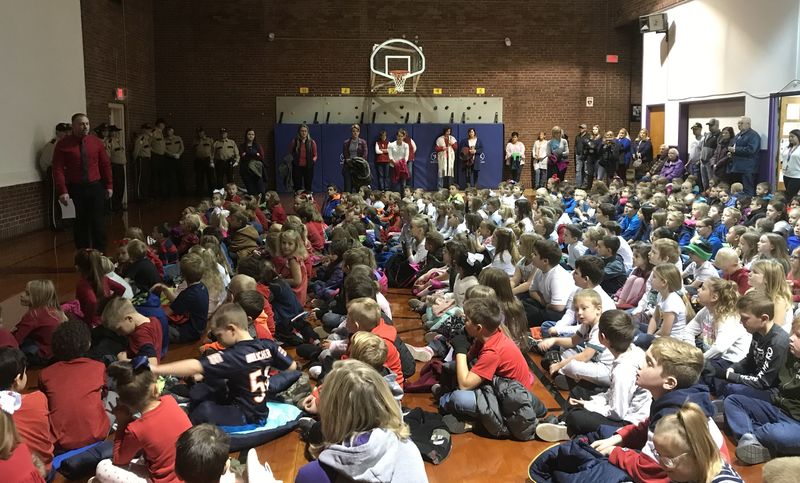 Main Street School focuses on "Gratitude" as November Character Trait. This is linked to Thanksgiving but also Veterans' Day. The message is targeting Gratitude, Respect & Pride.
Main Street School Art Teacher, Bridgette Cole, led projects and discussion highlighting pride and history & even a special project called, "The Brag Wall" where students showcased a family member Veteran. Main Street School Music Teacher, Emily Miller-Amato, practiced patriotic songs & led discussions into the deep meaning of the lyrics along with musical elements as part of the curriculum.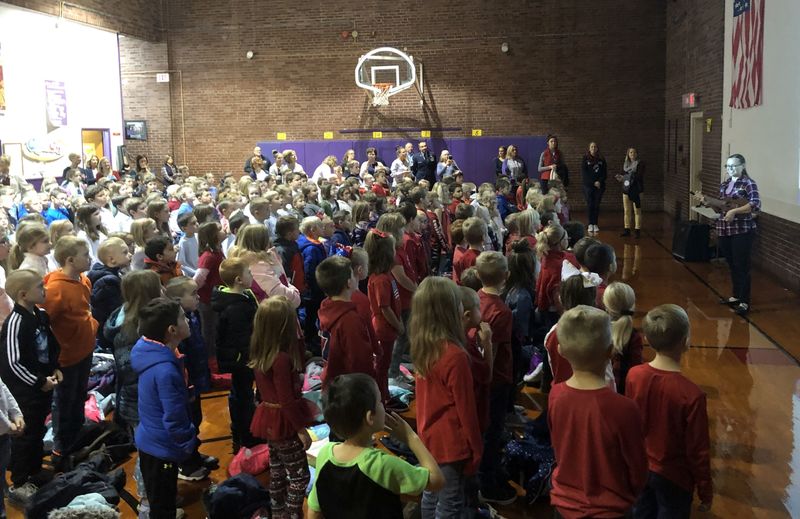 On Friday, November 8th, I had the pleasure to welcome our Veterans & Honor Guard & address our Main Street Student-Leaders regarding the special event and expectations. Students performed two songs, "The Star Spangled Banner" & "My Country Tis of Thee."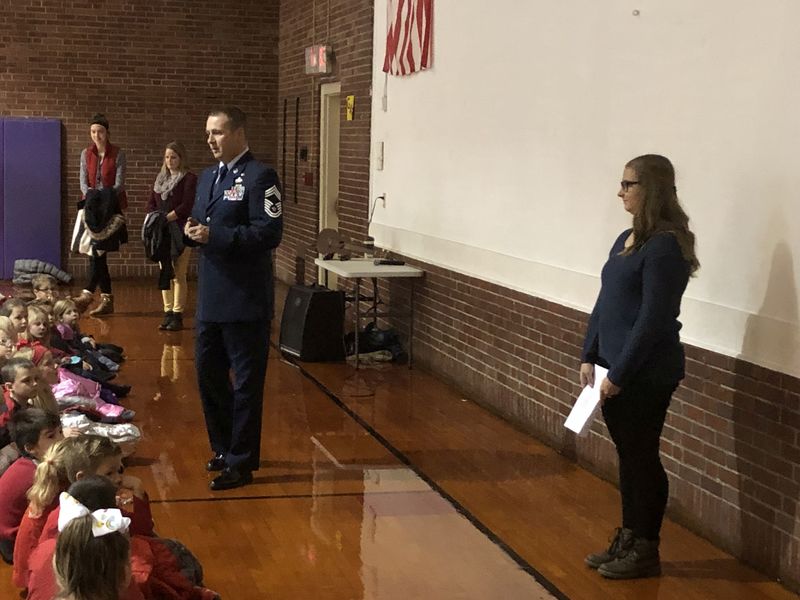 Chief Master Sergeant, Tad Mayhall, & his daughter, Kailynn Mayhall, discussed why & how we show Respect & Gratitude to our country, flag & Veterans. The Shelby County Honor Guard performed the "Folding of the Flag" ritual as Tom Shoaff explained the meaning behind each of the thirteen folds.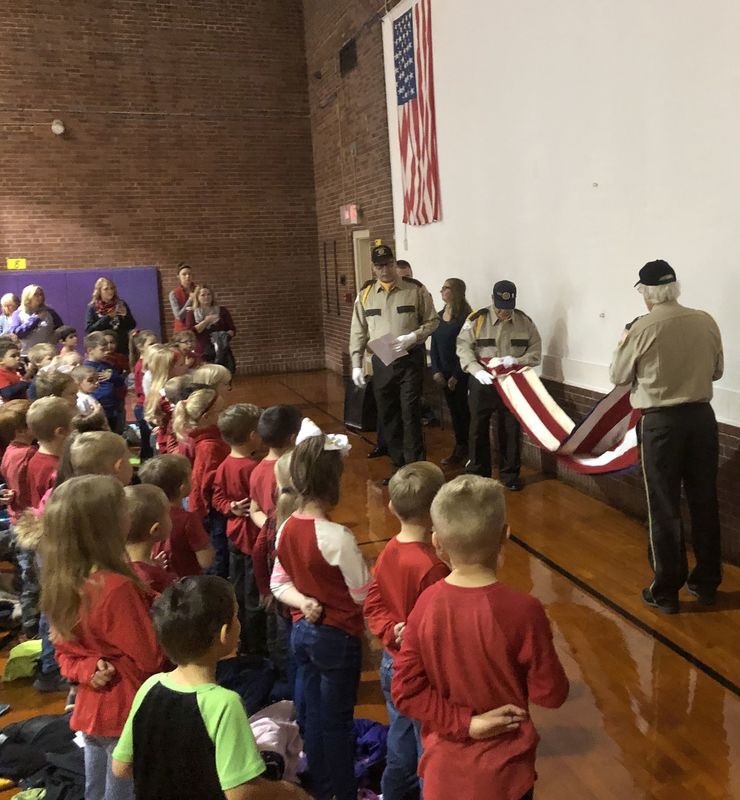 Students & Veterans transitioned outside to meet at the flag pole for the "Raising of the Flag" with the Honor Guard "Three Volley Salute" & bugle performance of "Taps."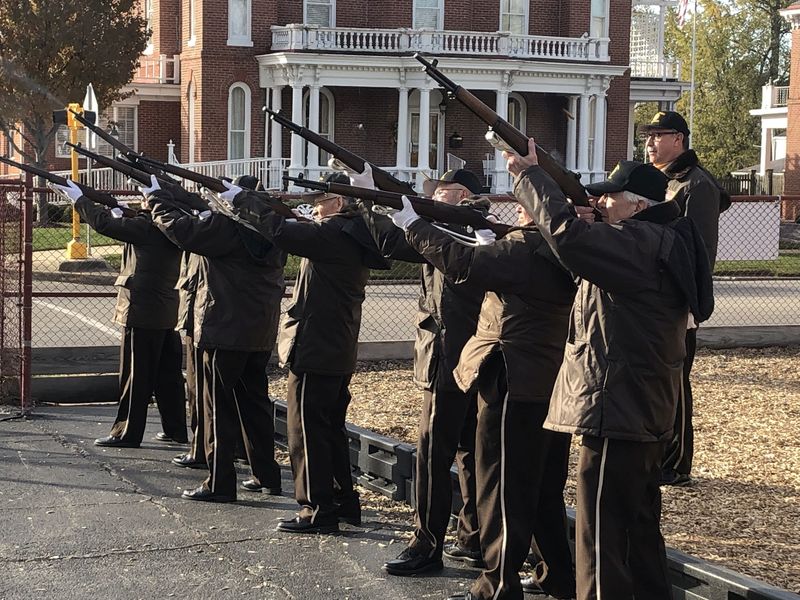 Third Grade Student-Leader, Tessa Tomblin, led her school with our Veterans in the "Pledge of Allegiance." This was such a meaningful and important experience for our developing youth & we would like to sincerely thank all of our Veterans.