Main Street & Kindergarten Center January 2023 OPTIMISM Student-Leaders announced!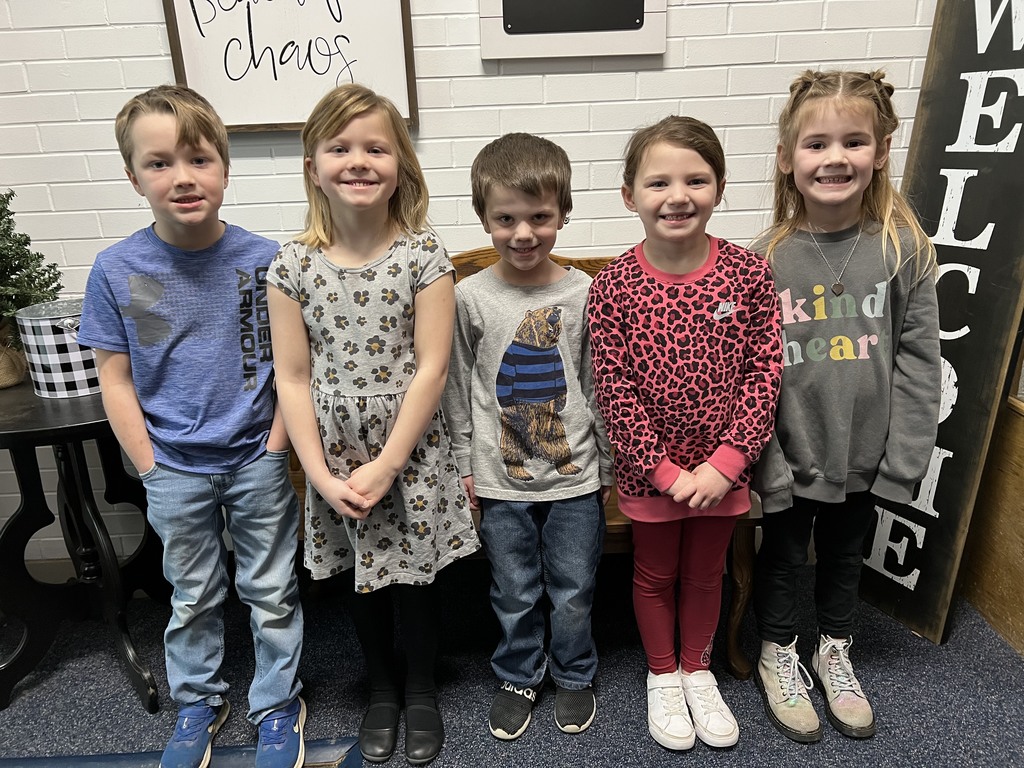 Shelbyville CUSD #4 is hiring for 2023-2024!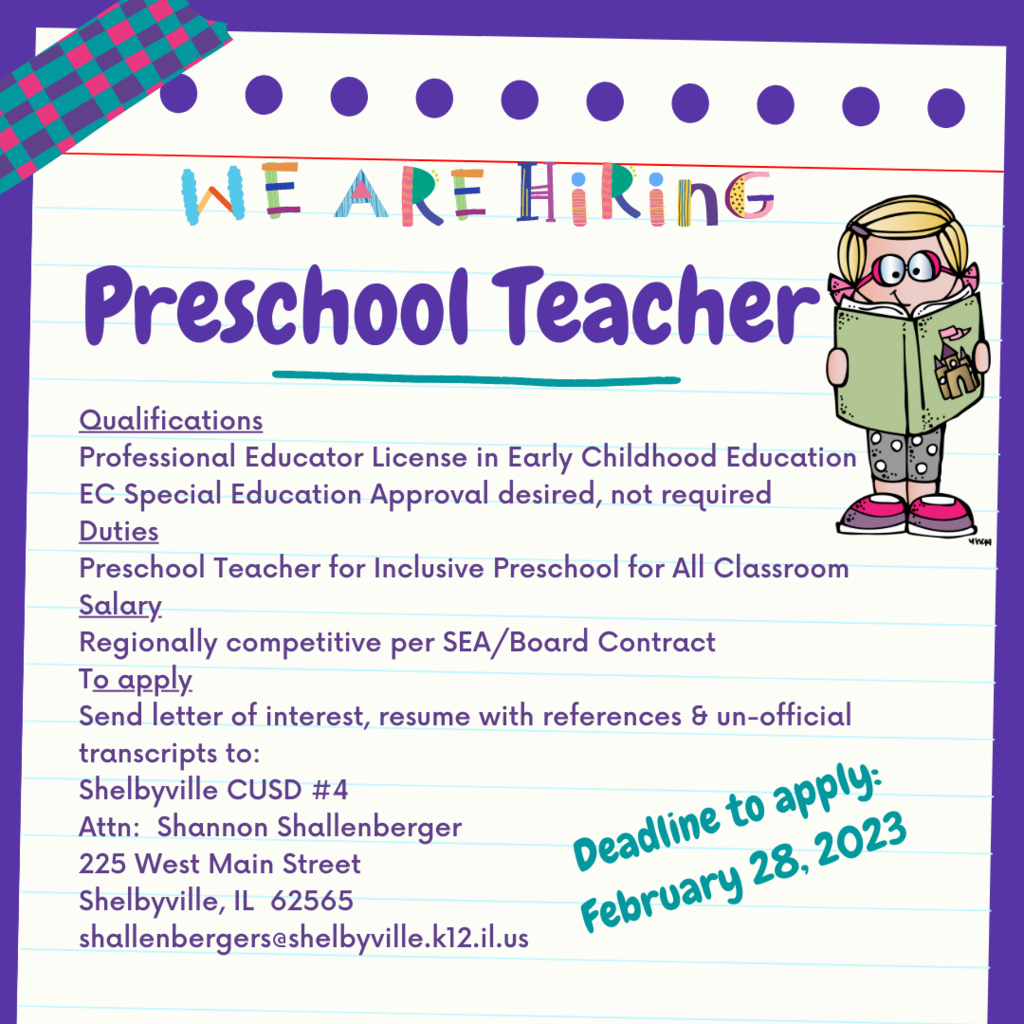 Congratulations to the January T.O.P. (Treating Others Politely) students of the month: 4th- Olivia B., 5th- Max E., 6th- Eli K. (not pictured), 7th- Kylin W., 8th- Caroline D.!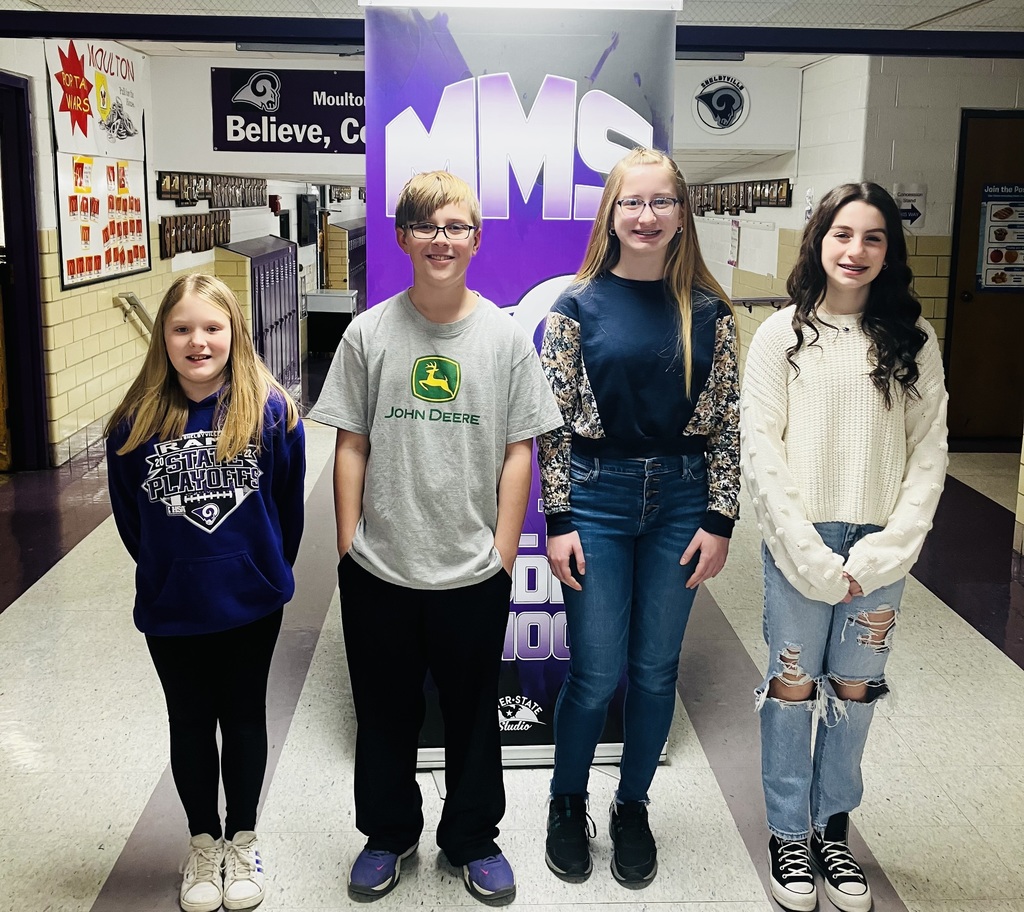 Due to forecasted inclement weather, Shelbyville CUSD #4 will not be in session on Wednesday, January 25th. There will be no extracurricular, games, or practices for Shelbyville Schools with the exception of the HS Girls Conference Tournament game, whose game status will be determined by the host. A status update on the game will be posted when it is made.


Moulton's PBIS team is selling sub sandwiches to support the quarter reward programs. Subs can be ordered until the end of the day on Jan. 27th. Sandwiches can be picked up on Saturday, Feb. 11th from 12-2 p.m. at Moulton. For more information, contact Mrs. Miller via email at
millerlel@shelbyville.k12.il.us
.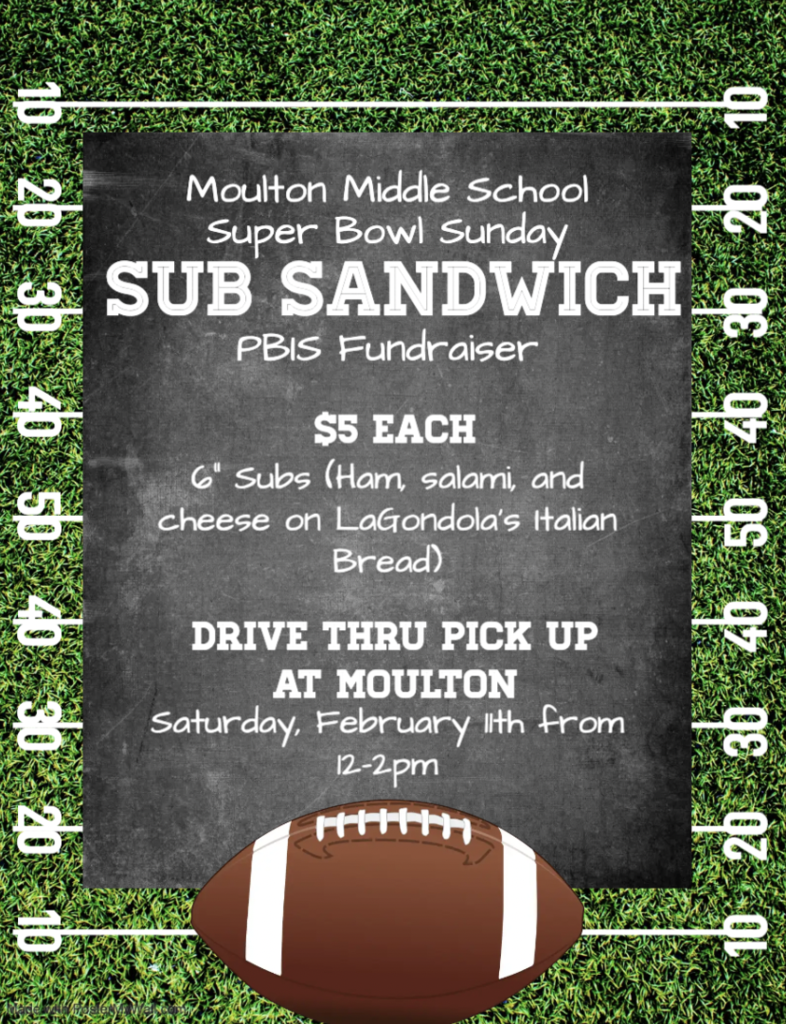 Kindergarten Students & their families are invited for a family engagement event focused on the "POWER of Reading!" on Thursday, February 23rd, 2023 @ (5:30 PM - 7:00 PM) The SHS Drama Club will perform skits in the SHS auditorium which are entertaining & connect w/ literature. Classroom teachers will also perform a "READ-Aloud" Storytime in their classrooms. FREE special treats will be prepared by the SHS Culinary Club & served in the cafeteria. Special ART projects w/ Ms. Bridgette Cole will be displayed in the cafeteria as well. These will be chalk projects linked to literature with the "Love Monster!" ALL Shelbyville K students will receive a FREE Book & "monster finger!" Plan to celebrate these early readers!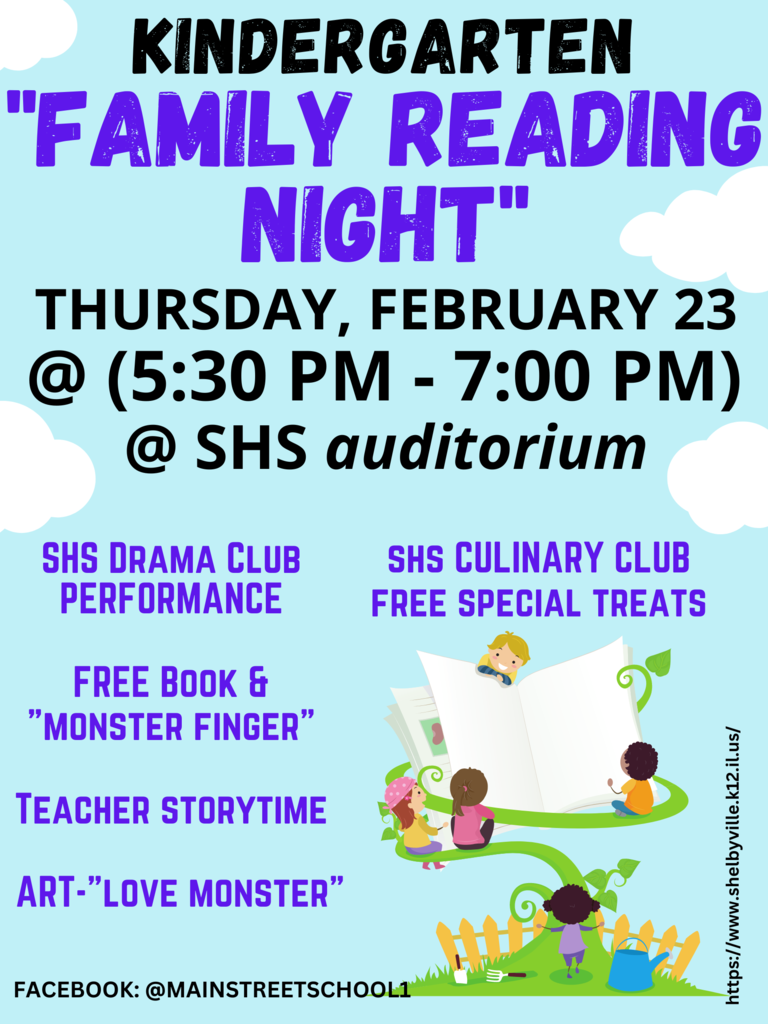 Thank you to the Shelby County Retired Teachers' Association for presenting their grant to Mrs. Gergeni and Mr. Mathis! The grant will be used toward the 7th grade STEAM Camp robotics activity.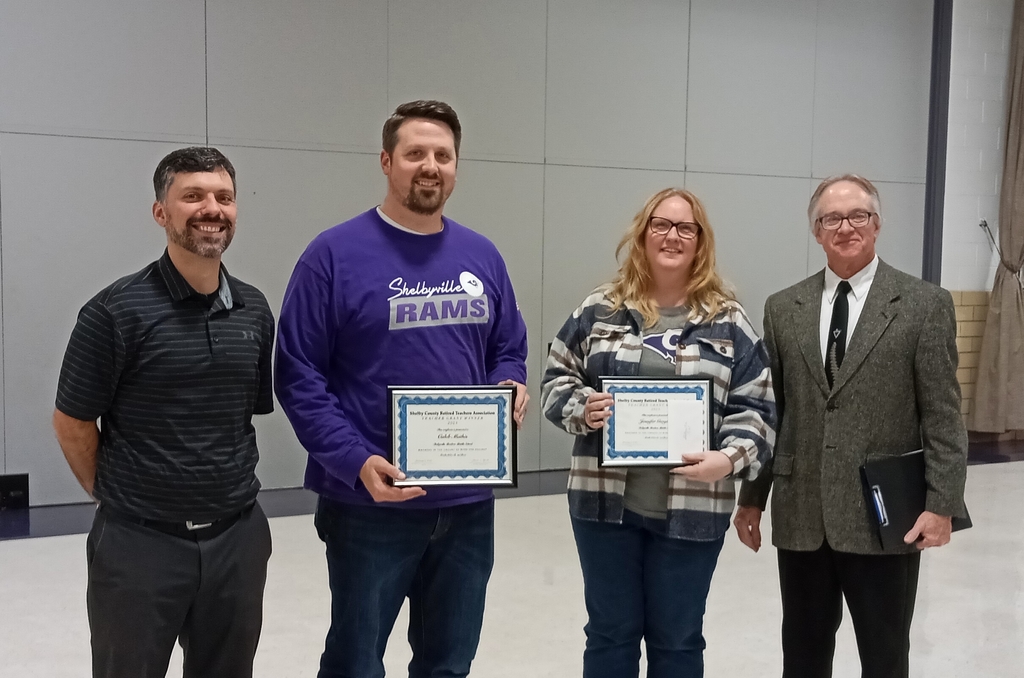 Join us on Tuesday!

Shelbyville Schools | WINTER BREAK 2022 2:00 PM Student dismissal @ (12/16) WINTER BREAK | NO SCHOOL @ (12/17 - 1/3) Teachers' Institute | NO SCHOOL @ (1/3) Students return @ (1/4) ENJOY The Holiday Break w/ FAMILY!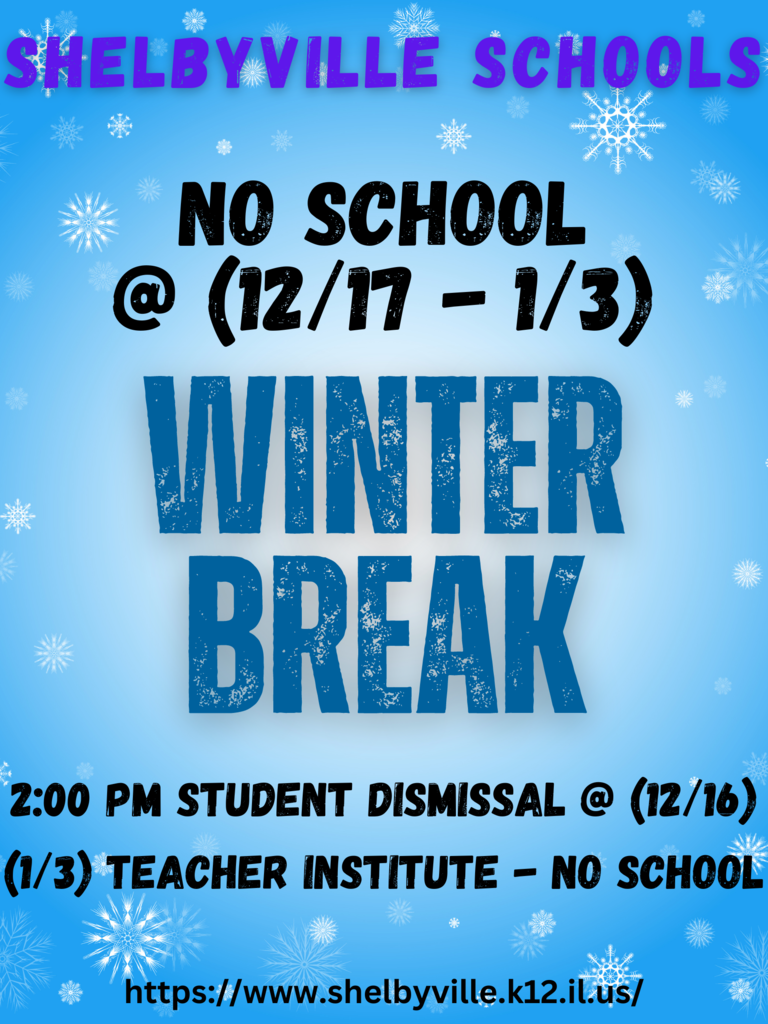 Main Street School & Kindergarten Center hyper-FOCUS on KINDNESS during December. Our school & our community need students & members that care about others & show it. The December focus on Kindness is sponsored by Yen Ching Chinese Restaurant & owner, Jay Jin. The focus w/ KINDNESS obviously has an anti-bullying message that is reinforced all year. Our "mantra" @ Main Street School & Kindergarten Center is "BE NICE; WORK HARD." Main Street & Kindergarten is very proud to announce December 2022 KINDNESS Student-Leaders. Students were identified w/ combination of teacher observation & peer input.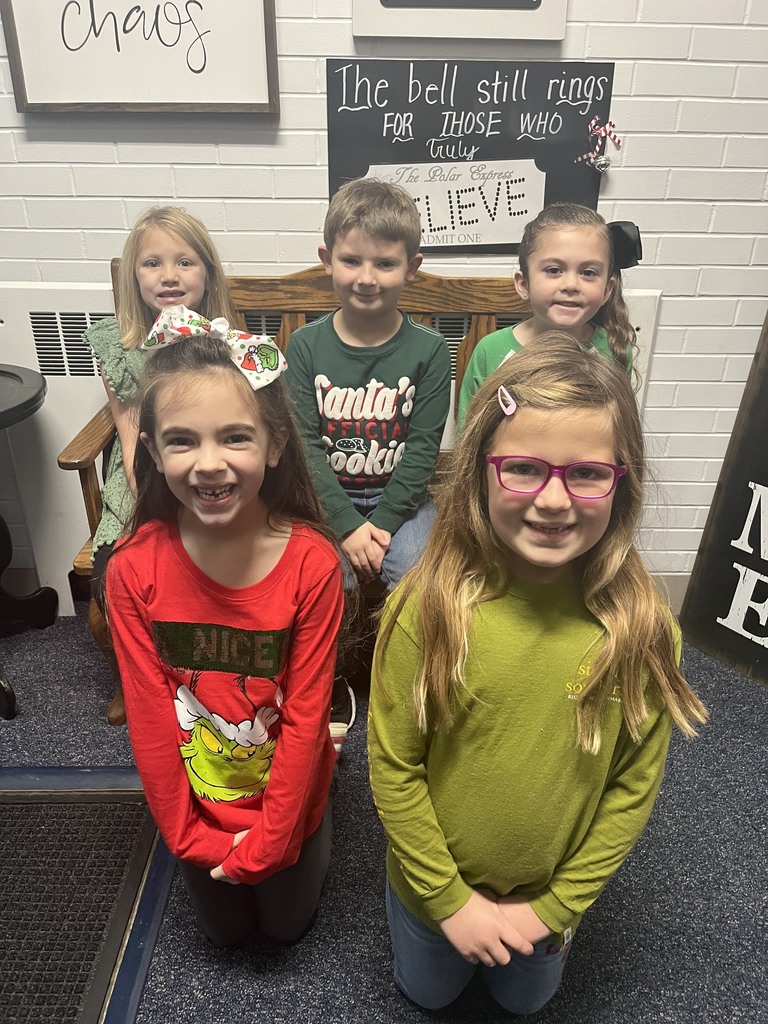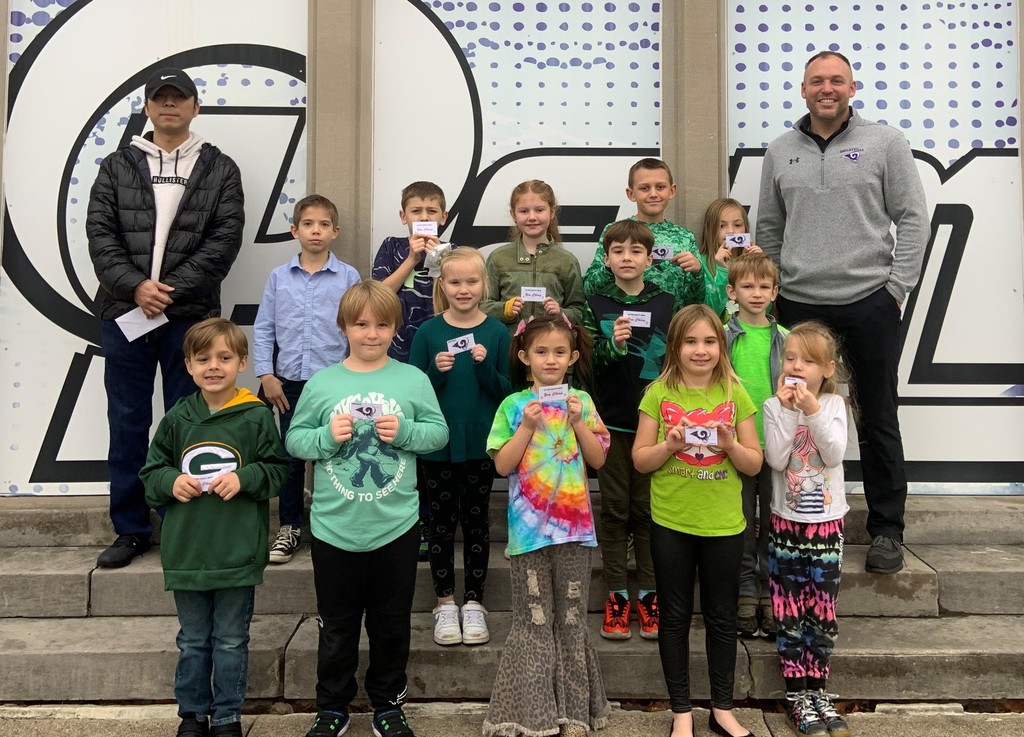 Middle school band and choir Winter Concert happening now in SHS auditorium!

Semester Exam Information: Final grades for the semester will be updated and confirmed in January. Report cards will be mailed. As is always the case, parents and students can check the status of course grades using the Tyler SIS web portal.
https://www.shelbyville.k12.il.us/article/939515


Moulton Winter Spirit Week Dec. 12-16 Mon.-Winter Wonderland Whiteout (Wear White) Tues.-Santa's Workshop Imposters (Dress as Santa, an elf, a toy, tree, or ornament) Wed.-What Not to Wear Wednesday (Wear your ugliest sweater) Thurs.-Heat to Toe Holiday (Deck yourself out in holiday gear) Fri.-Night Before Christmas (Wear your coziest PJs)

Congratulations to the November T.O.P. (Treating Others Politely) students of the month: 4th- Bristol P., 5th- Hunter T., 6th- Alivia S., 7th- David L., & 8th- Crew L.!