Shelbyville Schools (1st - 12th) grade First Day of School 2022 @ Monday, August 15th, 2022 w/ a 2:00 PM Student dismissal. The Kindergarten Center will have individual student/family sessions to assist with the transition. The 1st day of Kindergarten will be Tuesday, August 16th, 2022. STARS pre-K will have home visits initially & the 1st day will be Friday, August 19th. Reminder: Students may NOT be dropped off until 7:35 AM & school starts by 8:00 AM. Do NOT use N 1st Street for drop-off @ Main Street; this is the "BUS Loading Zone." The alley between the school & the adjacent Methodist Church is most ideal. Please send students with a water bottle each day; we expect a great school year working together!

Shelbyville Schools REGISTRATION today (8/2) @ (2:00 PM - 6:00 PM) & tomorrow (8/3) @ (7:00 AM - 10:00 AM) @ Shelbyville High School GYM! We can't wait to see you there & get an awesome school year started w/ you! Reminder: Please apply for FREE / Reduced benefits...meals are NOT FREE to ALL this year. This is a simple process & WE CAN HELP! If you are registering a new student to the district, please see the "new student table." Kindergarten parents, please remember Birth Certificate, shot record, copy of physical, EYE exam due October 15th & DENTAL exam due May 15th.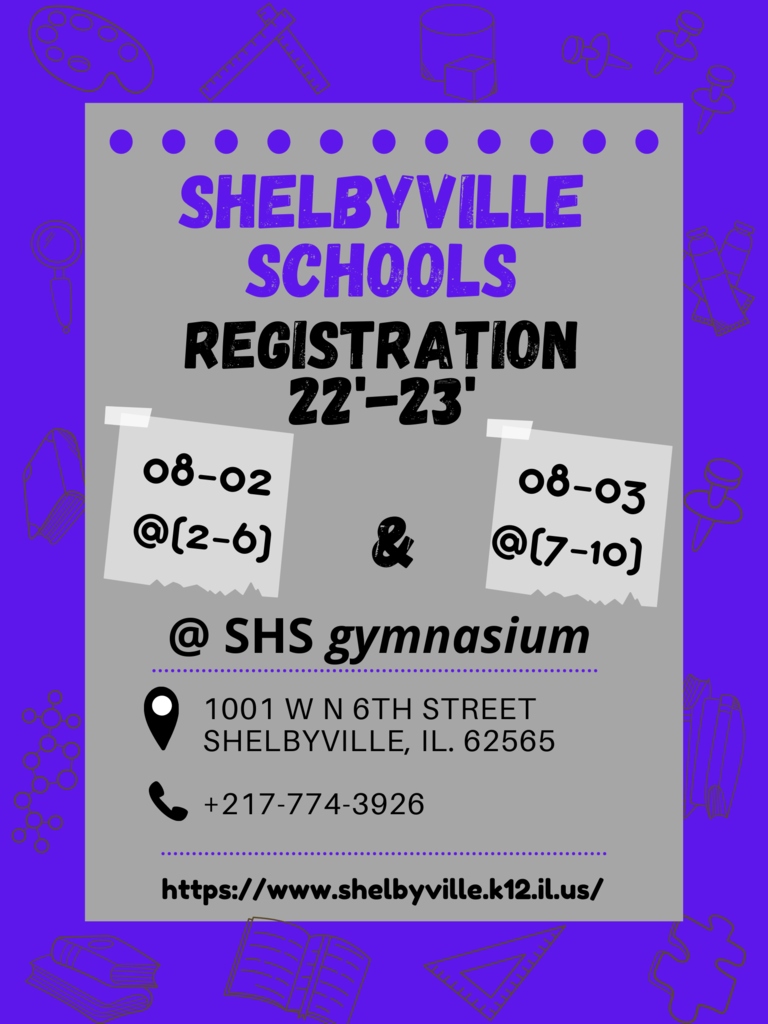 Congratulations to the Moulton cheer team on bringing home a 1st place trophy for the Game Day Routine Championship and a runner up trophy for the camp routine championship!! We also had 3 girls from the squad make All-American Cheerleader at this year's camp: Caroline Daniel, Meiya Thompson, and Brooklyn Pittman!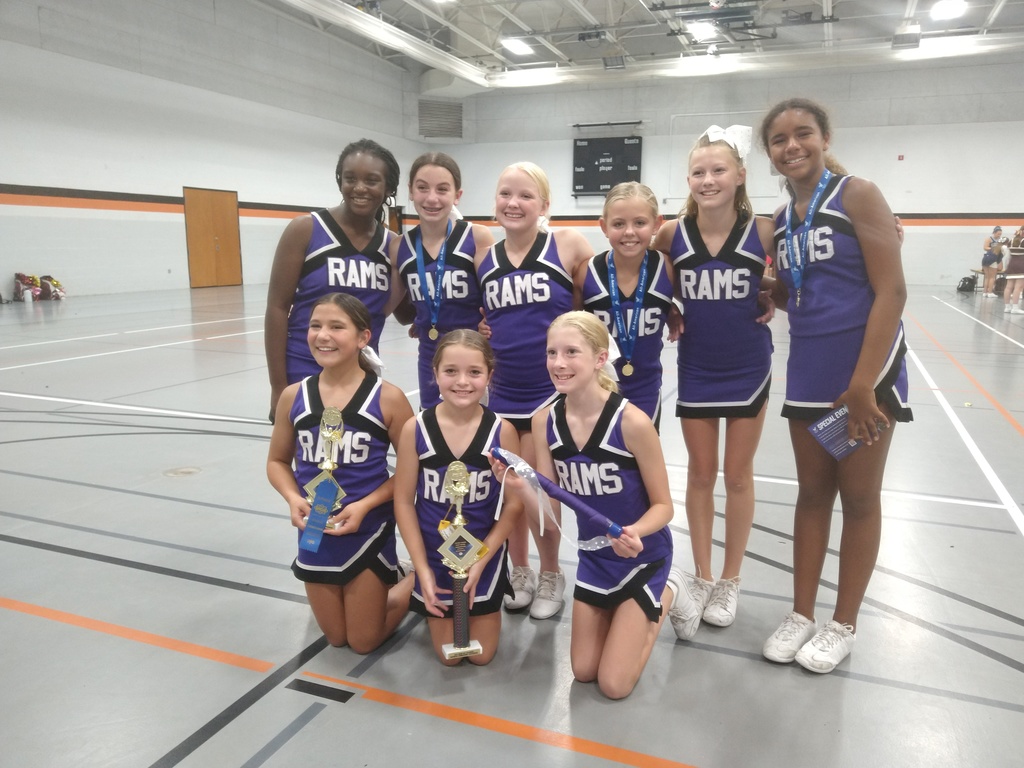 If you are living in a temporary living situation and would like more information on how Shelbyville CUSD #4 can help, see Shannon Shallenberger at registration on Aug. 2nd or 3rd.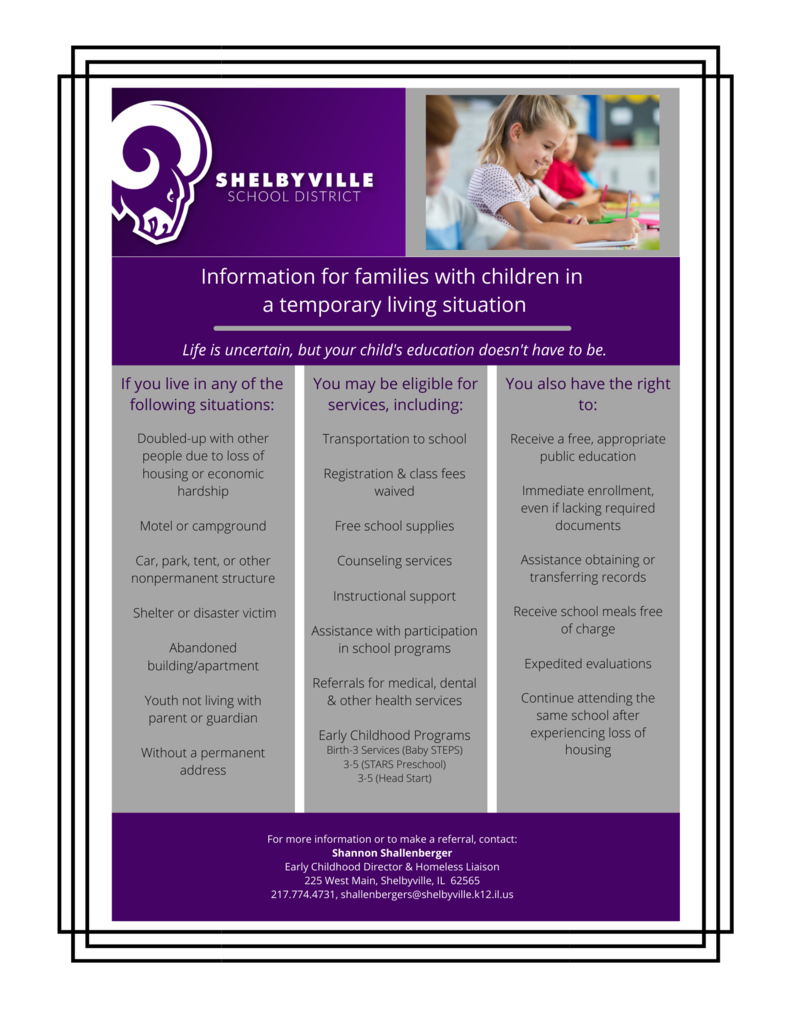 Main Street (1st - 3rd) "Back-to-SCHOOL Night" 2022 is an "OPEN HOUSE" opportunity for students & families to kick-off the new school year w/ the school. Don't miss the FUN & excitement of meeting the teachers, visiting the classrooms, organizing lockers & getting PUMPED to Rock the school year! This event is Thursday, August 12th, 2022 @ (4:30 PM - 5:30 PM) @ Main Street School.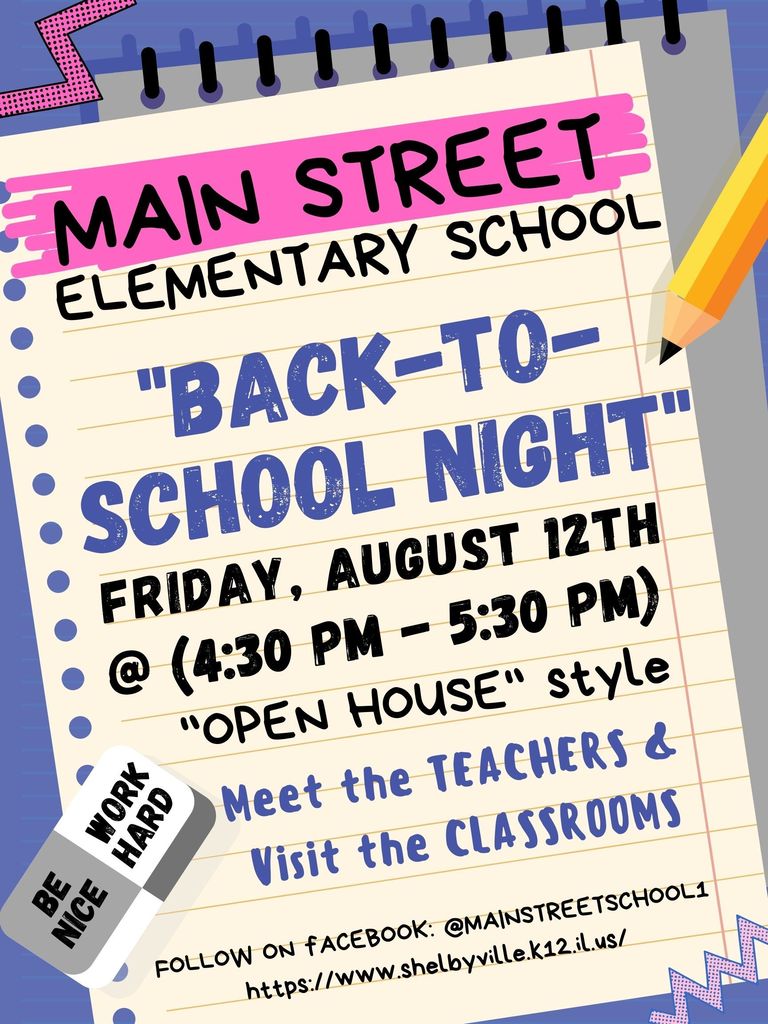 Huge shout out to Schumacher Orthodontics! They purchased a popcorn and drink for every student at Moulton attending the Roxy (Monday and Tuesday).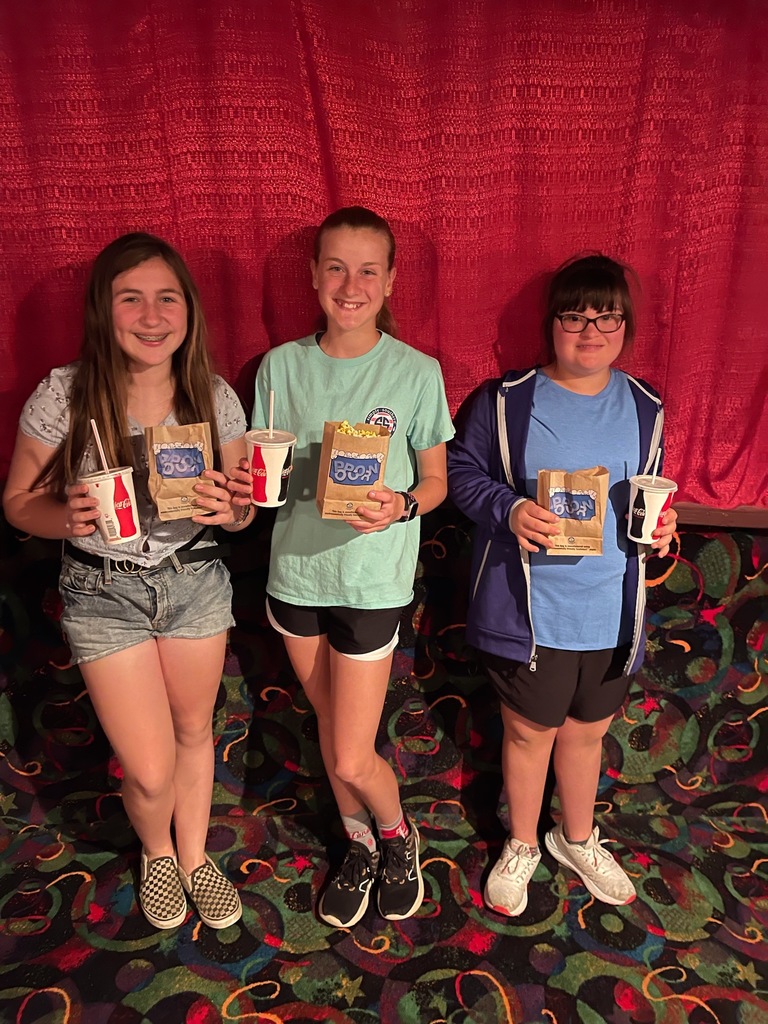 Main Street & Kindergarten TEAM May 2022 LEADERSHIP Student-Leaders sponsored by Dairy Queen recognized!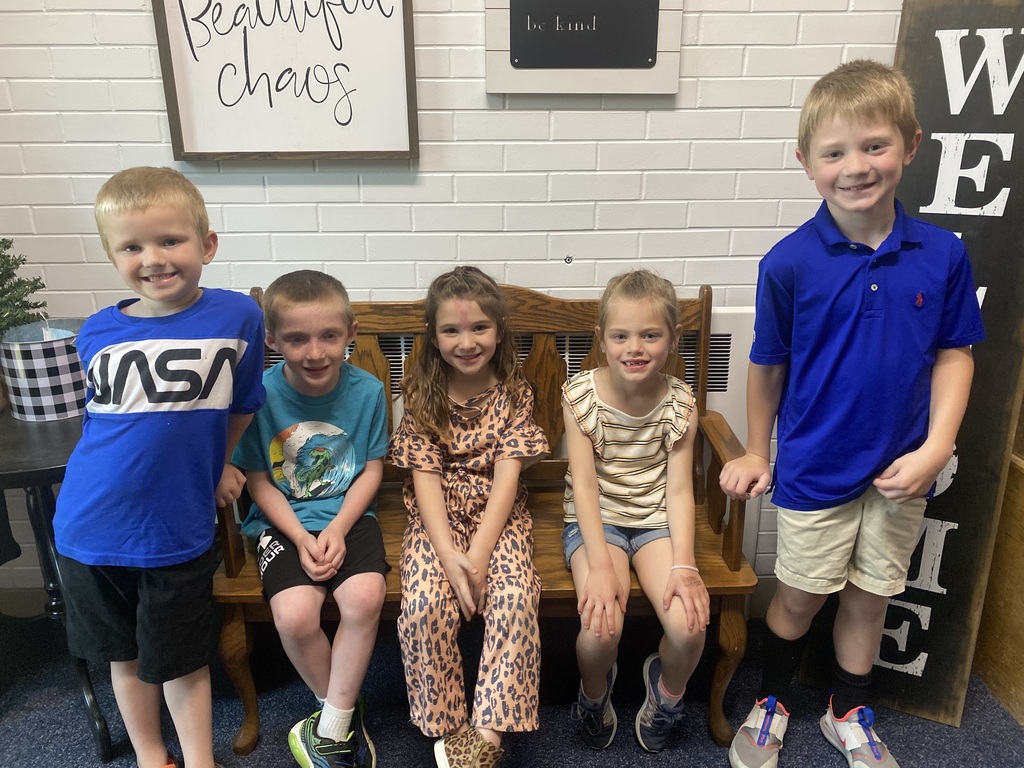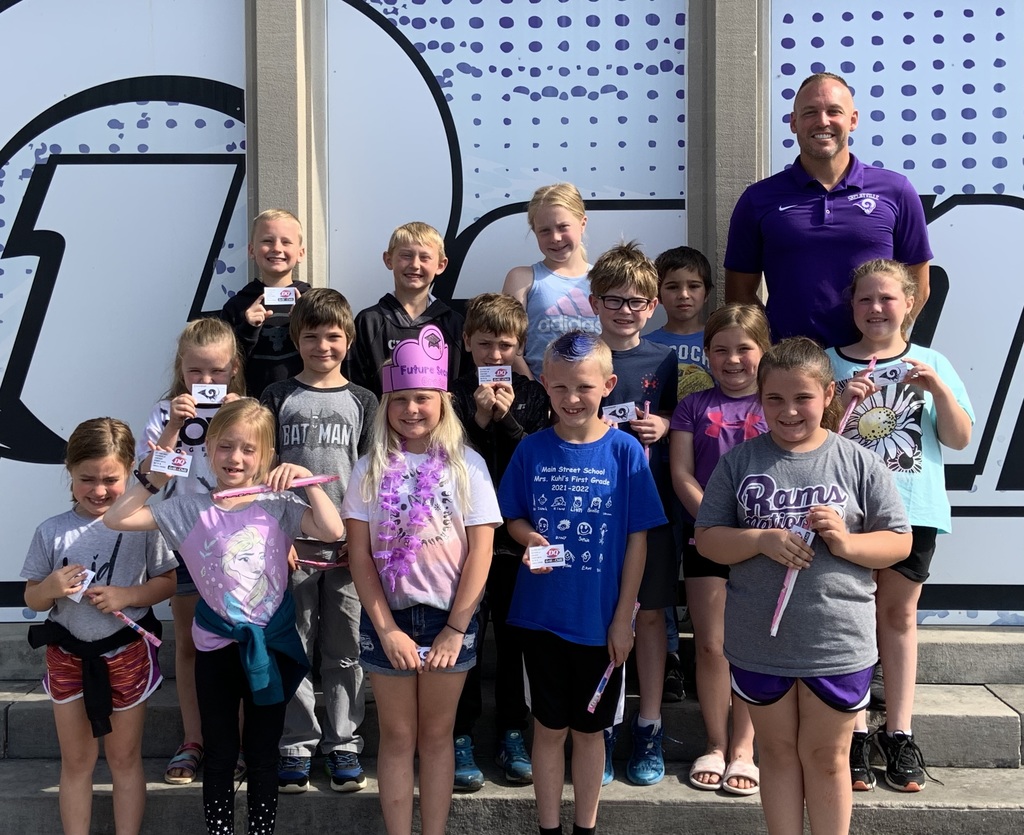 Congratulations to the May T.O.P. (treating others politely) students of the month at Moulton Middle School: 4th- Layla C., 5th- Spencer D., 6th- Tori S., 7th- Jaden M., and 8th- Aidan S.!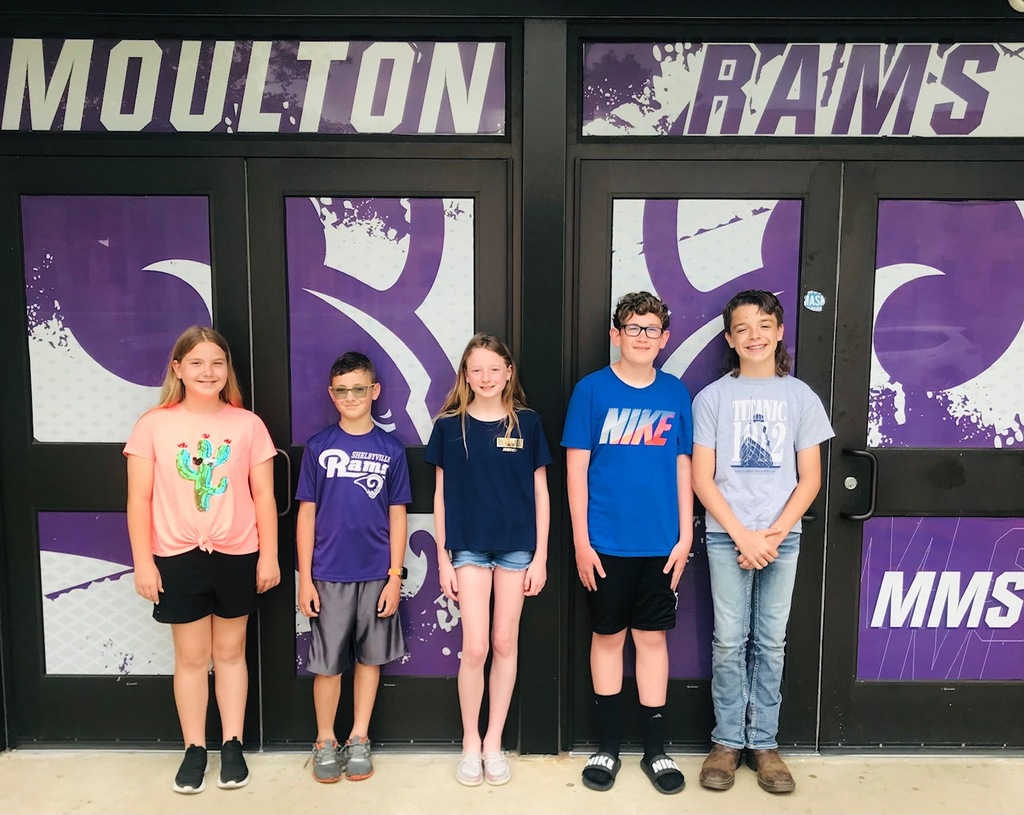 The high school painting class walked to the park and did some "en plein air" drawing and painting yesterday. Thanks to Mr. Pogue for driving a vehicle for supplies. Thanks to Mrs. Jones and Mrs. Litteral for getting the students' tins for painting!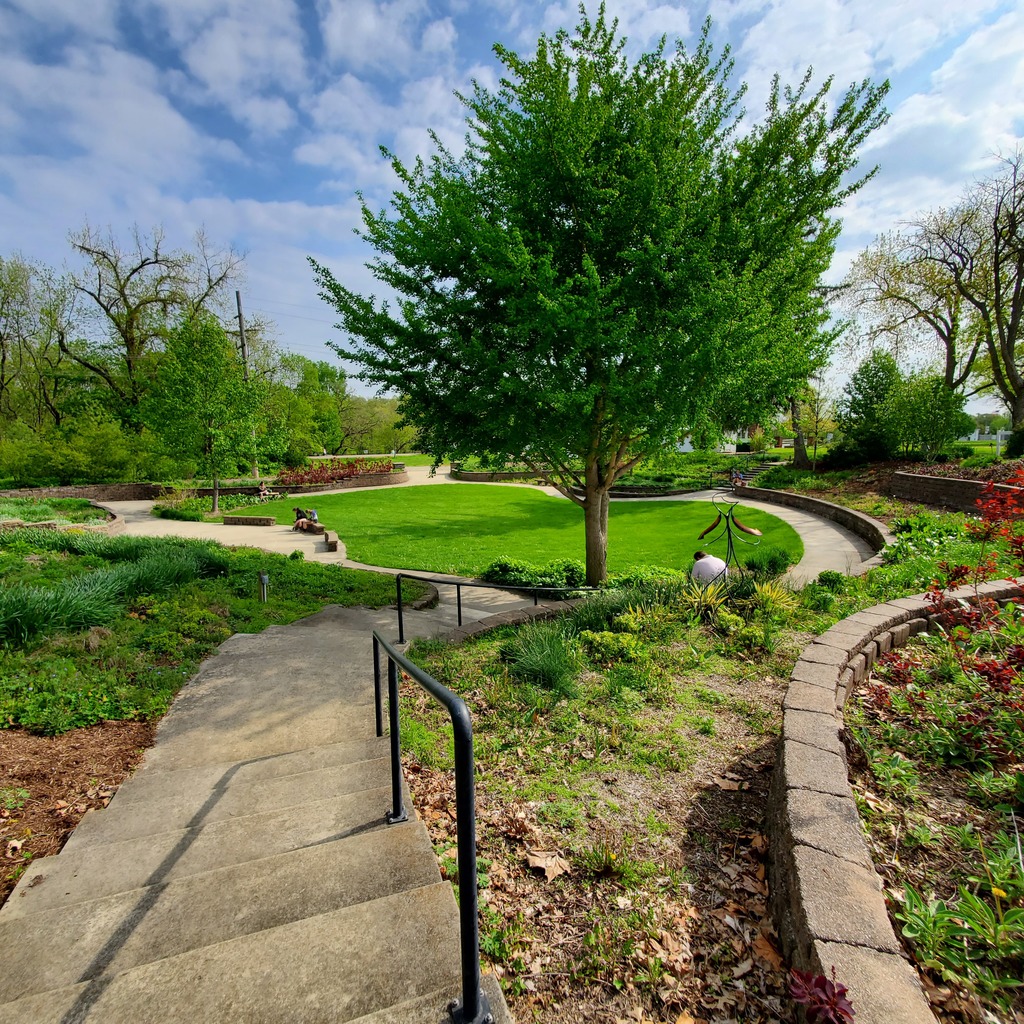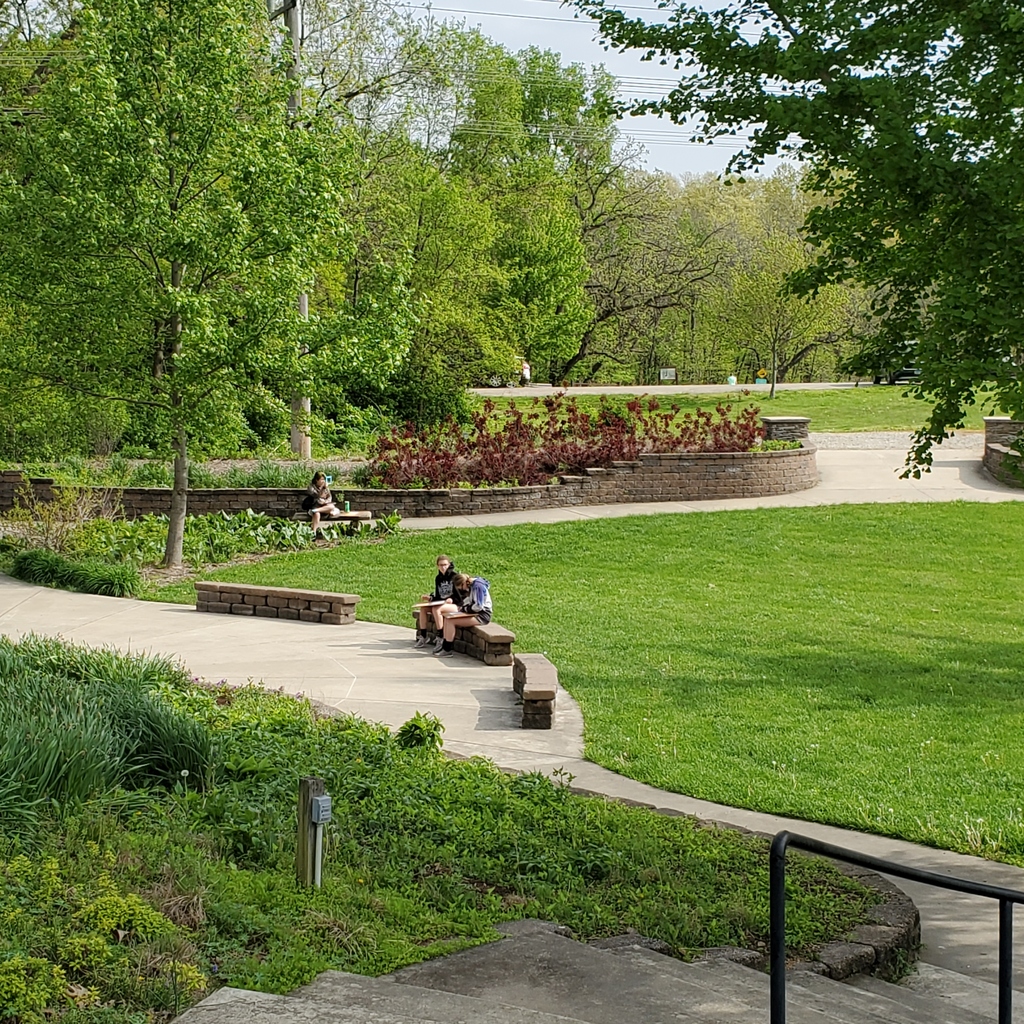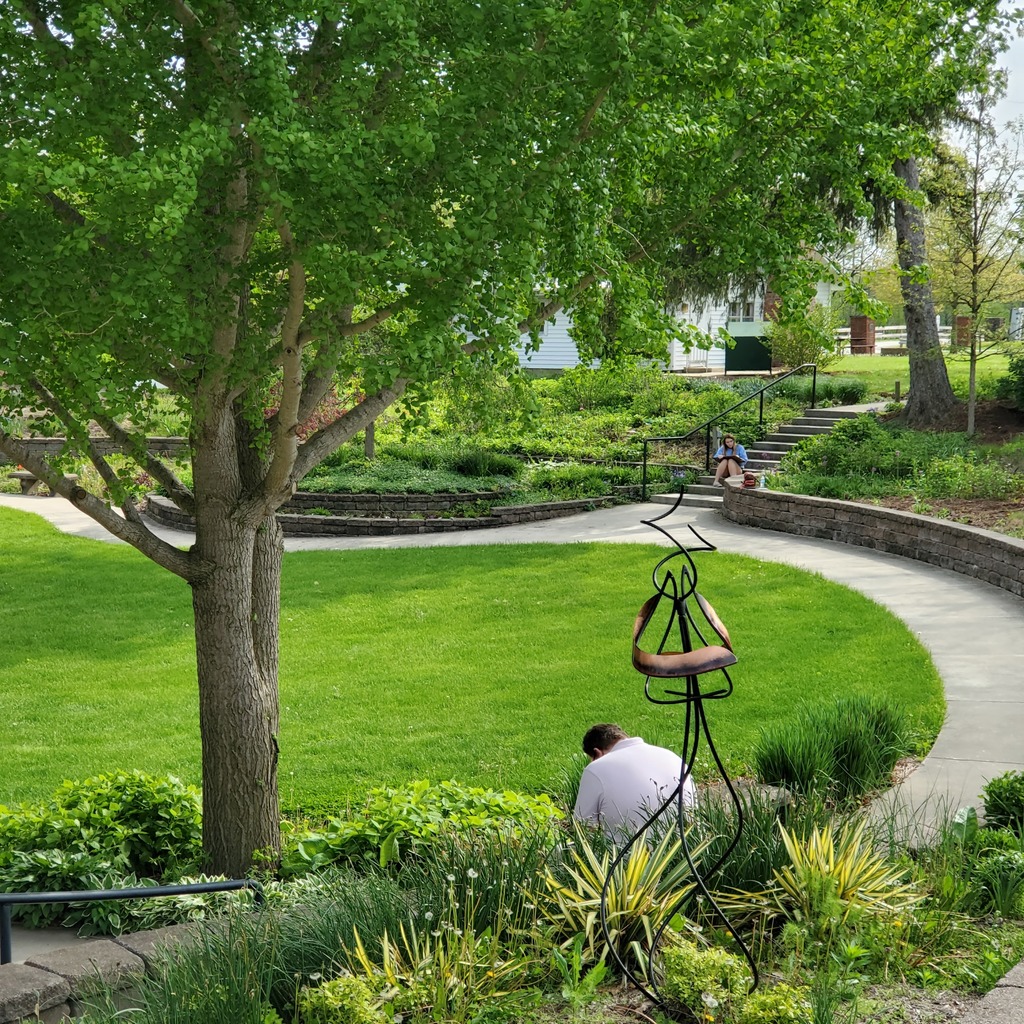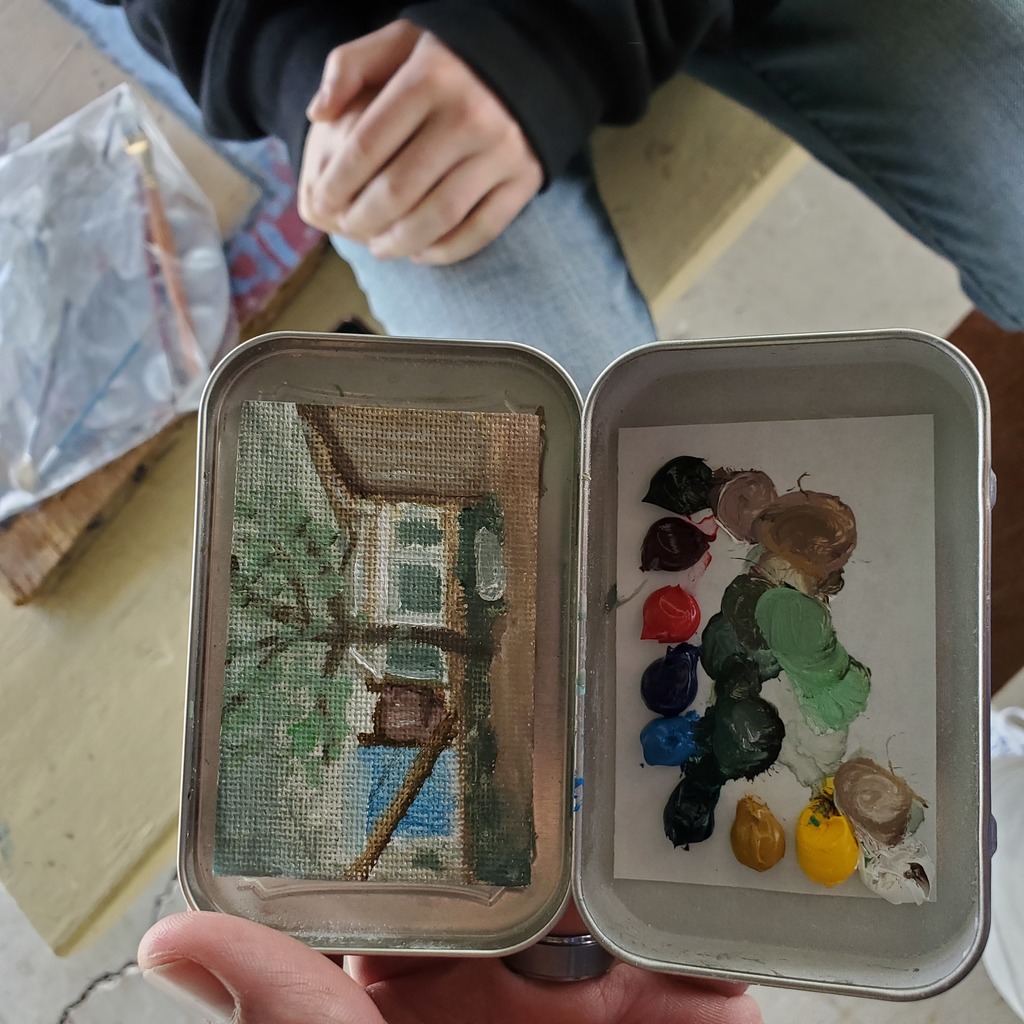 4th grade Battle of the Books happening now in the SHS auditorium. Good luck to all teams!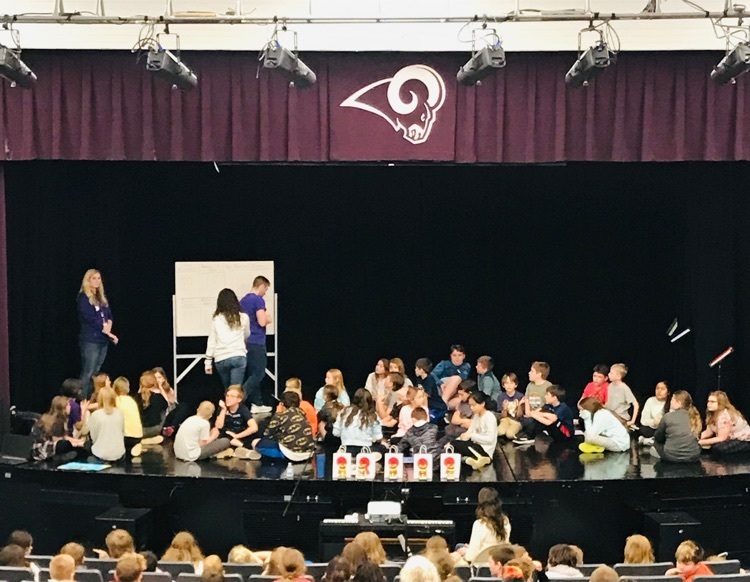 "Main Event" 2022 is an end of the school year CELEBRATION & Family Engagement / School-Community event directed @ (K - 3rd) grade students & families. Don't' miss the FUN...come & ENJOY w/ the whole FAMILY!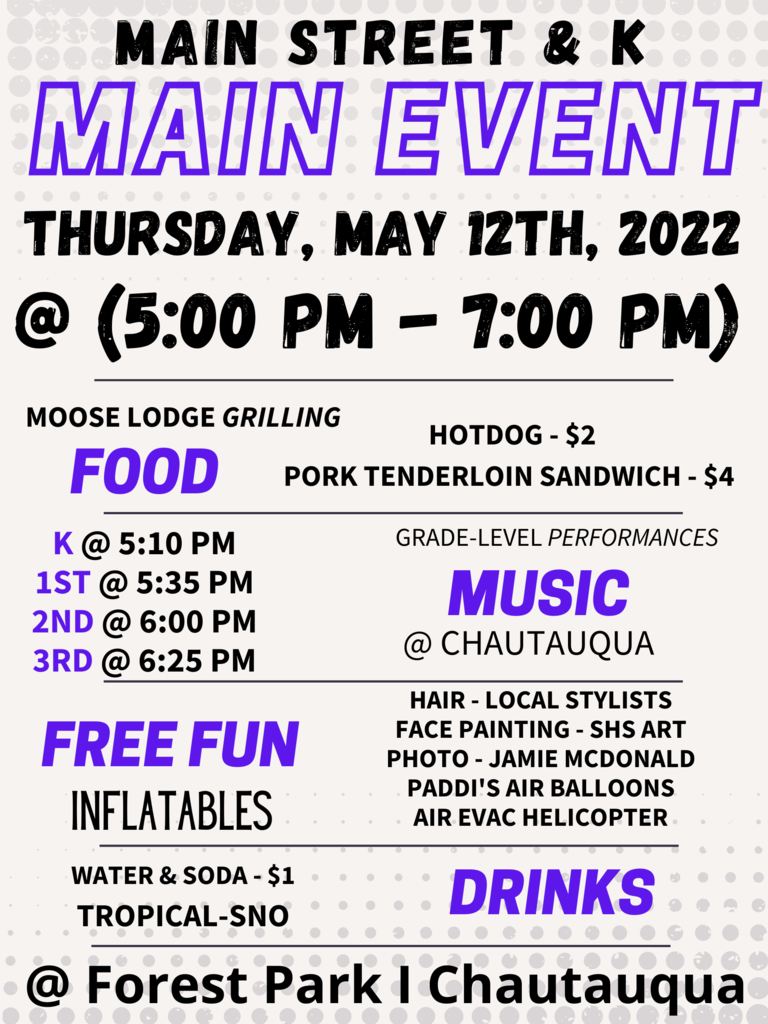 Moulton Special Olympians competed on Friday and brought home some hardware! They'll be recognized during Flex on Monday with our school-wide "Walk of Fame" celebration.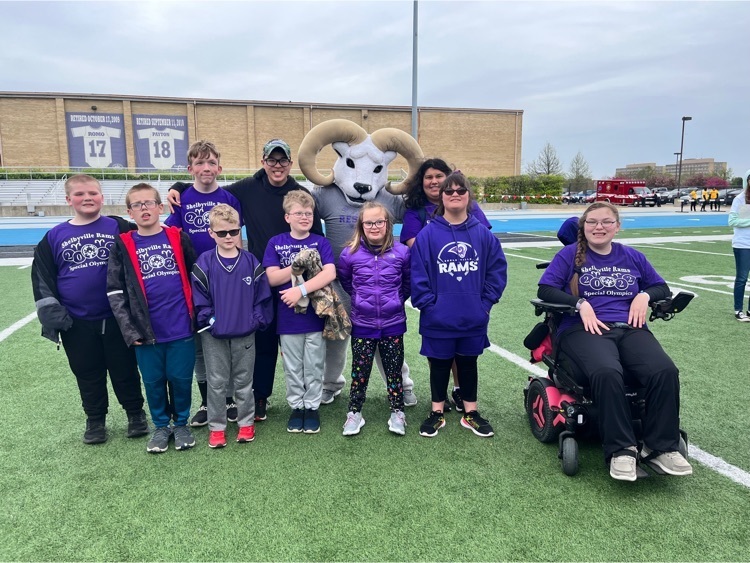 Main Street & Kindergarten is PROUD to recognize April 2022 "CURIOSITY" Student-Leaders sponsored by Joe's Pizza (Pete & Laura Vitale). We want our students to have a desire to learn. There is nothing that someone else can learn that they can't. Our hope is that they will find something they are passionate about and lead them to a fulfilling and productive career and life. "Be Nice; Work Hard"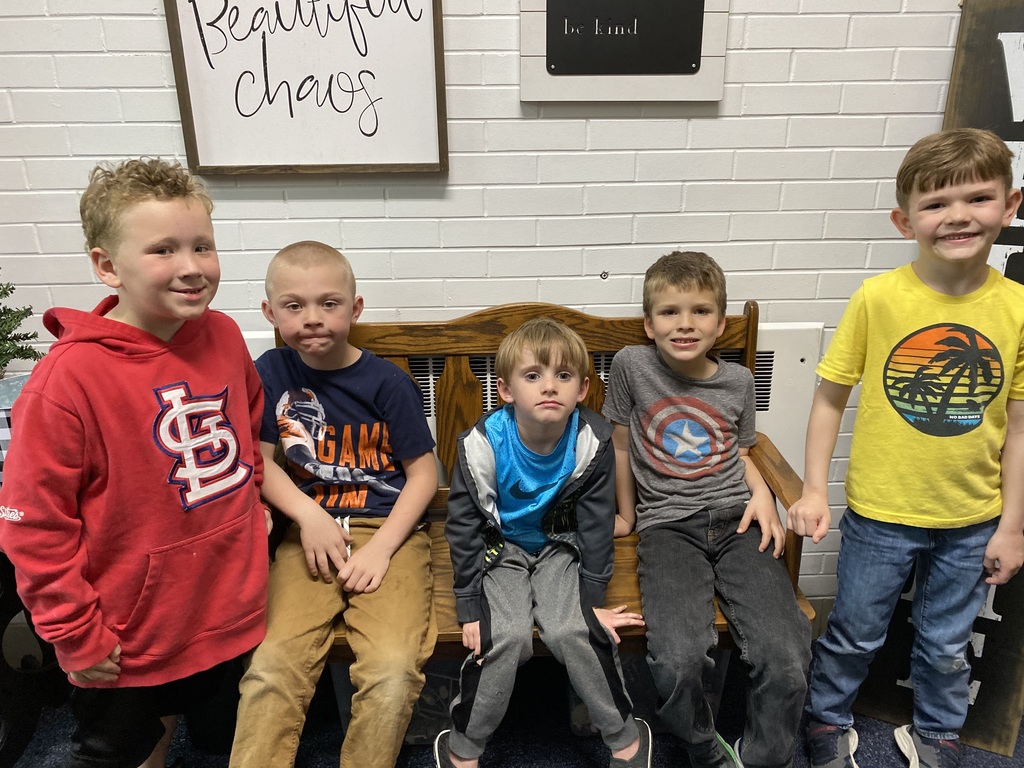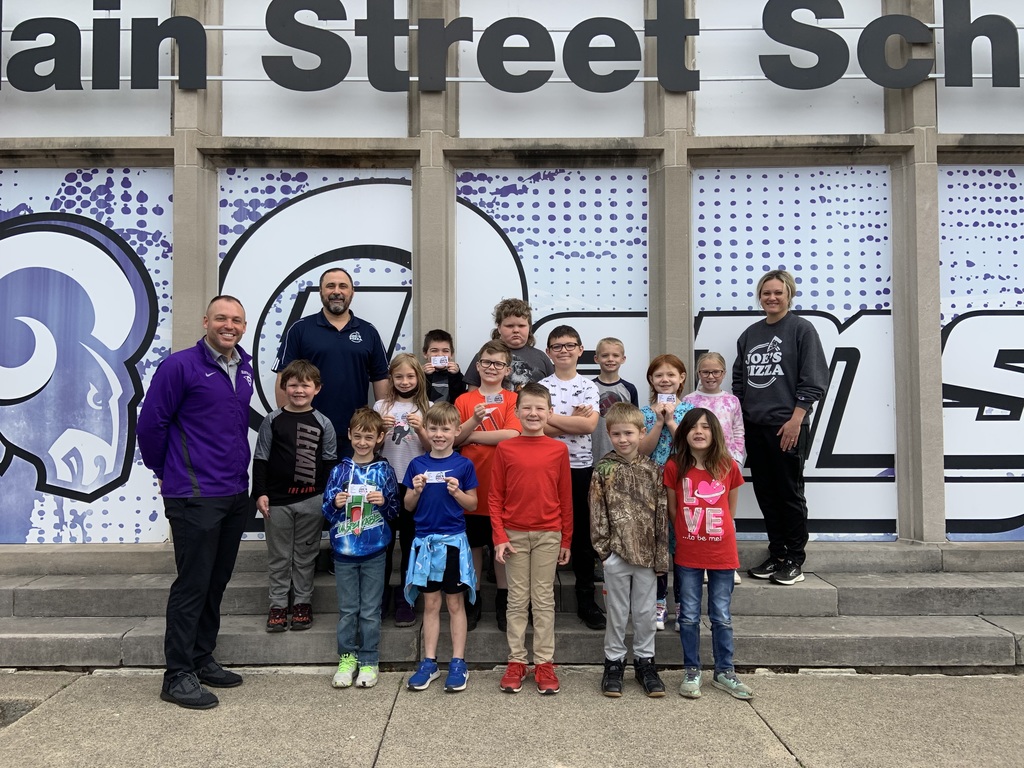 Congrats to Braxton W. on becoming a "professional artist" this weekend at the Shelby County Art Show! Braxton's art was purchased by Amber Wehrle (pictured).