Congratulations to Moulton Student Council district representative, Kyndall Bennett. Last night, her presentation at the IAJHSC meeting was chosen as this year's state service project! Illinois JH Student Councils throughout the state will be working together to support the Illinois Police Association Cop Shop program.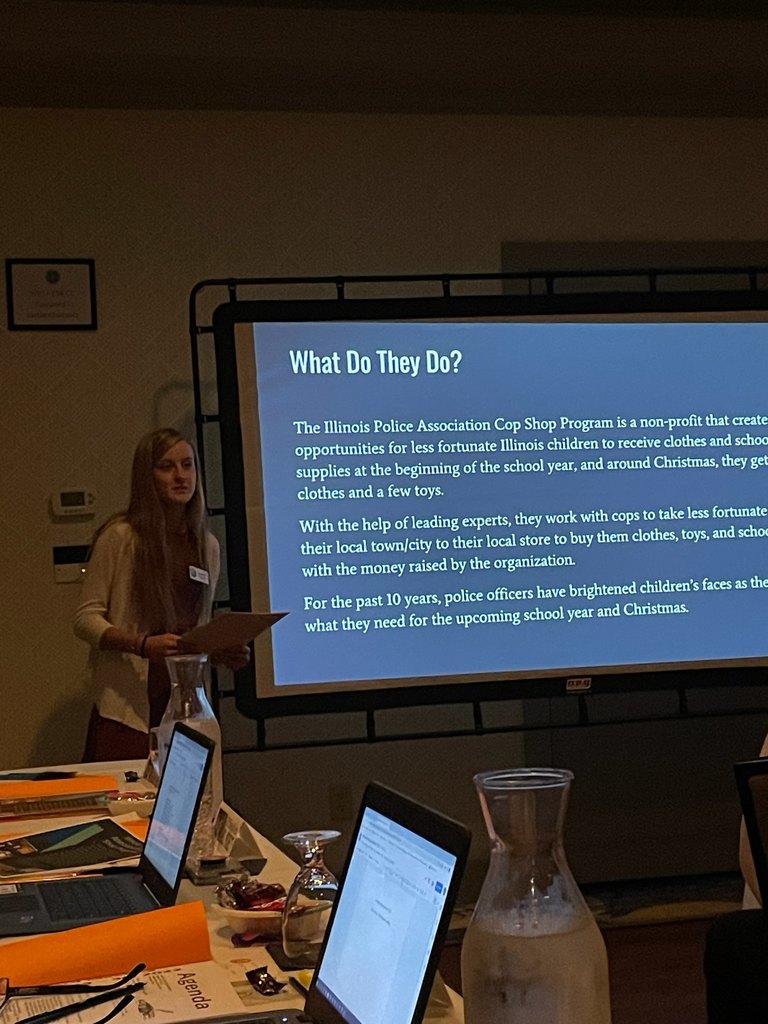 Main Street School & Kindergarten Center are PROUD to recognize our August / September 2022 "SELF-CONTROL Student-Leaders sponsored by Druby's (Rob & Tami Bosgraaf)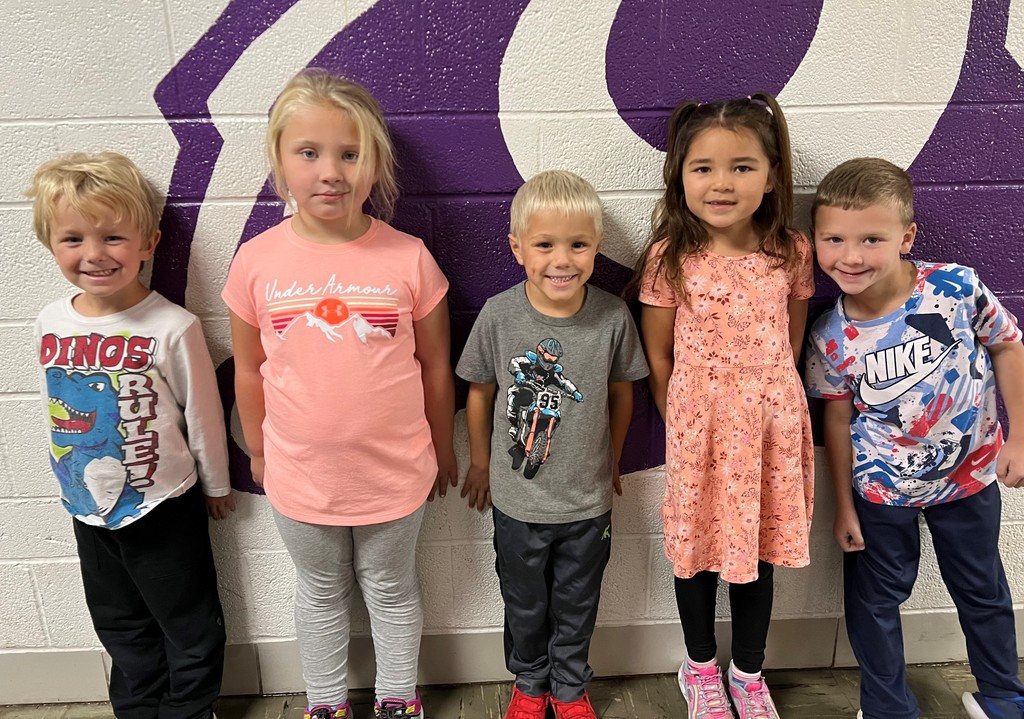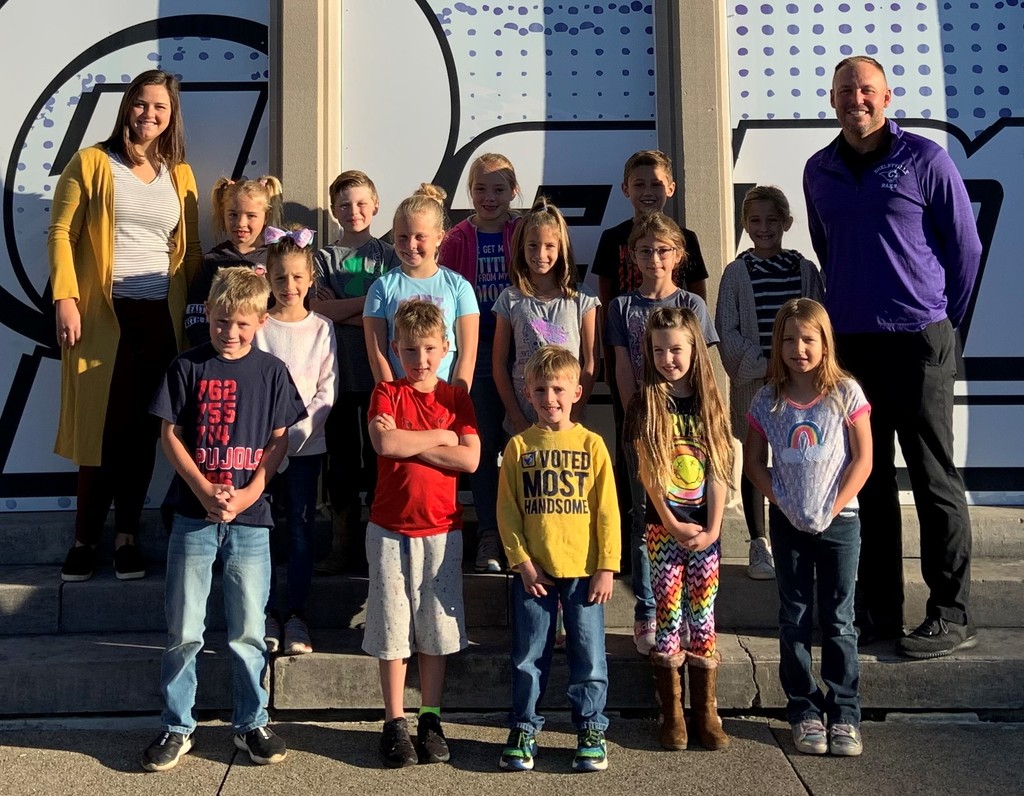 ALL Main Street Elementary School (1st-3rd) grade GRANDPARENTS are INVITED for a special experience w/ their grandchild student. This event will be a grade-level rotation w/ a schedule: 1st grade @ (8:30 AM - 10:00 AM) / 2nd grade @ (10:30 AM - 12:00 PM) / 3rd grade @ (12:45 PM - 2:15 PM) @ Forest Park. ALL Grandparents should show up just slightly early (NOT too early or you might interfere w/ the prior grade-level event) & find a seat in the Chautauqua building in the center of the park. This is a great opportunity to showcase this community historic building w/ recent renovations. It has a concrete floor, stage, bench seating for 400, etc... The event will begin w/ a quick WELCOME. Then, grandparents will get to match up w/ their grandchild student & travel to (3) stations: BOOK FAIR (bring $ & "spoil" those grandkids) / share a SNACK & activity time / enjoy some time @ the playground area. This will lead to an entire grade-level MUSIC performance in the Chautauqua building. Please be sure to give those last hugs before the music performance. Students will be exiting the stage orderly with their class to load back on the school bus to return to the school. Grandparents will not be permitted to sign-out the grandchild @ the park for lunch or to leave early. Please avoid parking @ the playground pavilion N of the Chautauqua as this will be the established loading & unloading zone for the buses.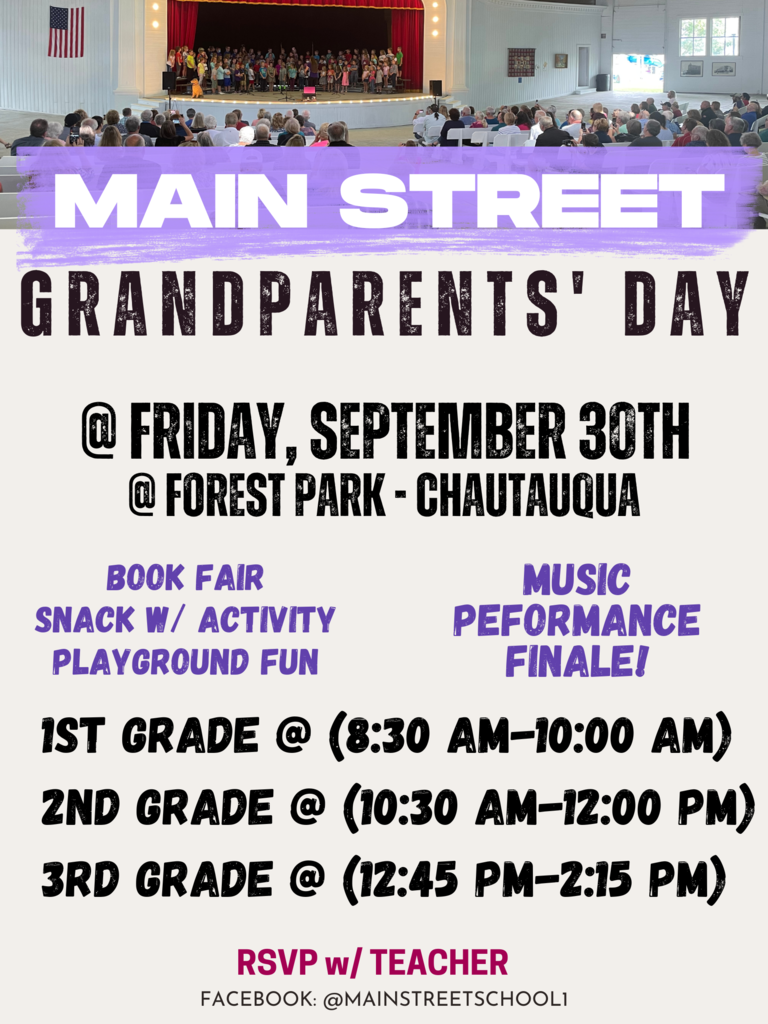 Special shout out to @IESA_IL officials Matt McElroy and Christian Preston. These two gentlemen asked both coaches if they'd like to use both halftimes to play some of the less experienced athletes. They offered because they saw both teams had a lot of players. Thank you both!


First JH girls' basketball games of the year just finished. Special shout out to Addison, Hadlee, and Harper. These three girls picked up trash in the stands after the game without any prompting. They did the right thing for the right reason; because it's the right thing to do! Thanks girls!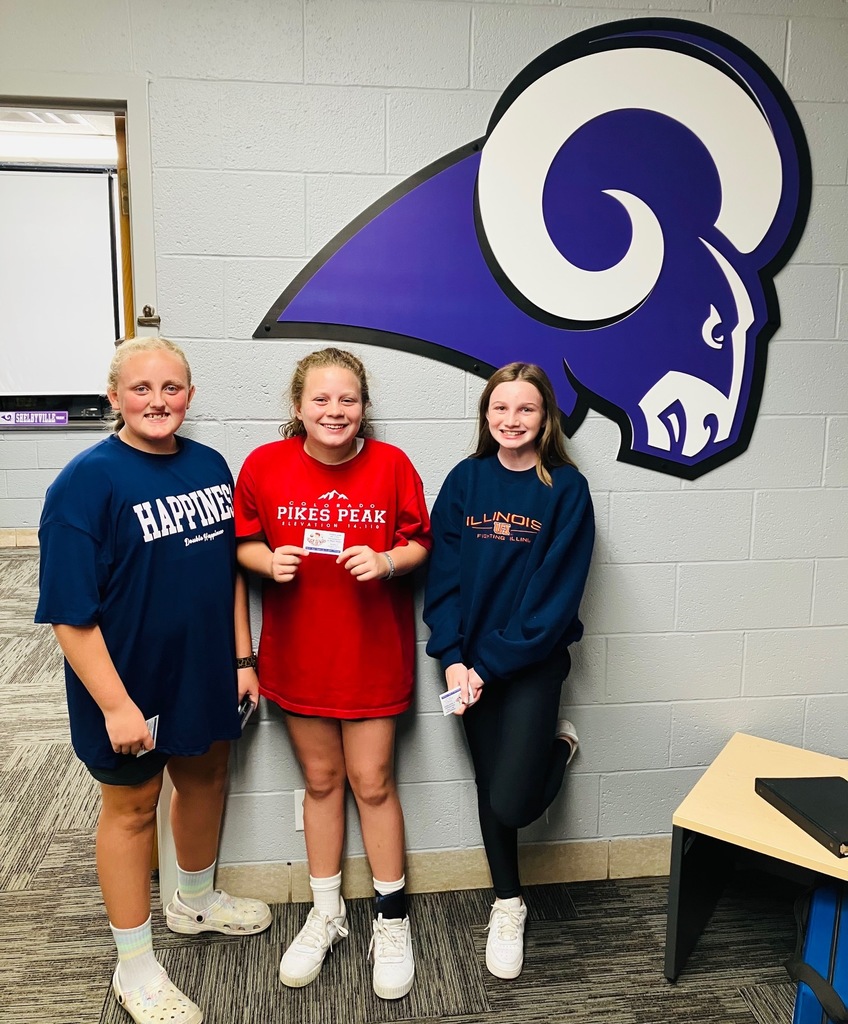 Check out this flyer regarding the Moulton Student Council canned food drive. All proceeds benefit our local food pantry!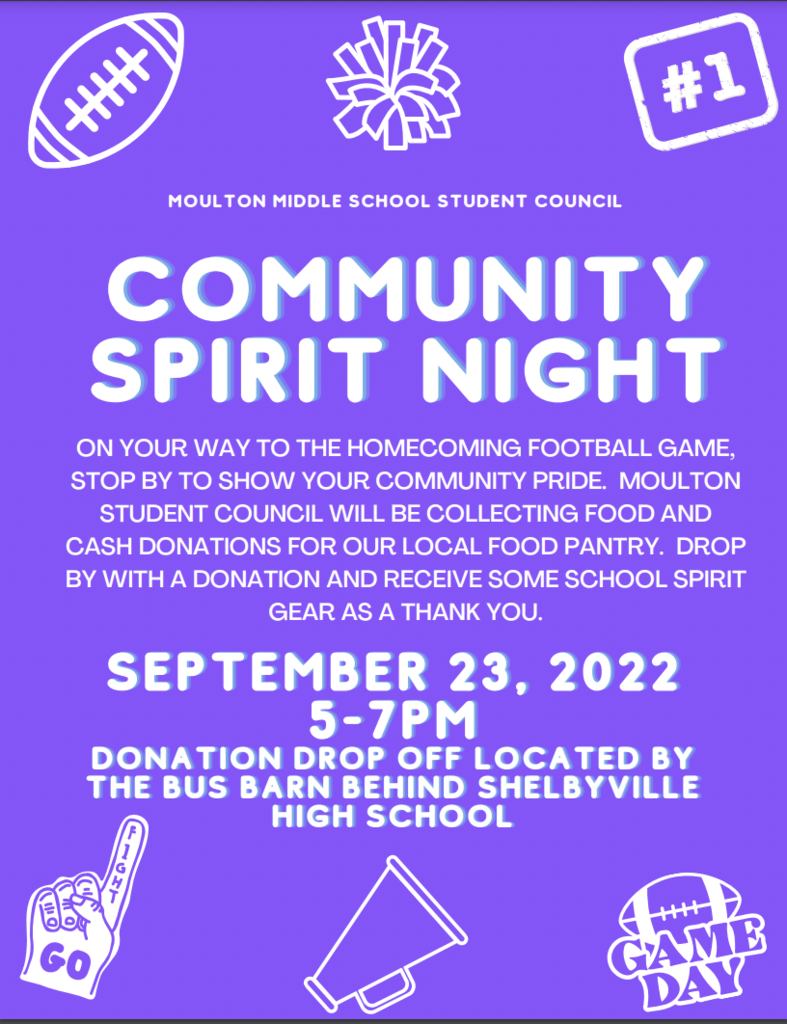 Moulton parents: Picture Day for Moulton Middle School is scheduled for Friday, Sep 16. You can send in your form or order online. Order online before Picture Day to receive free shipping to the school. Ordering online is easy, visit
https://inter-state.com/FlyerEntry/68988HF
.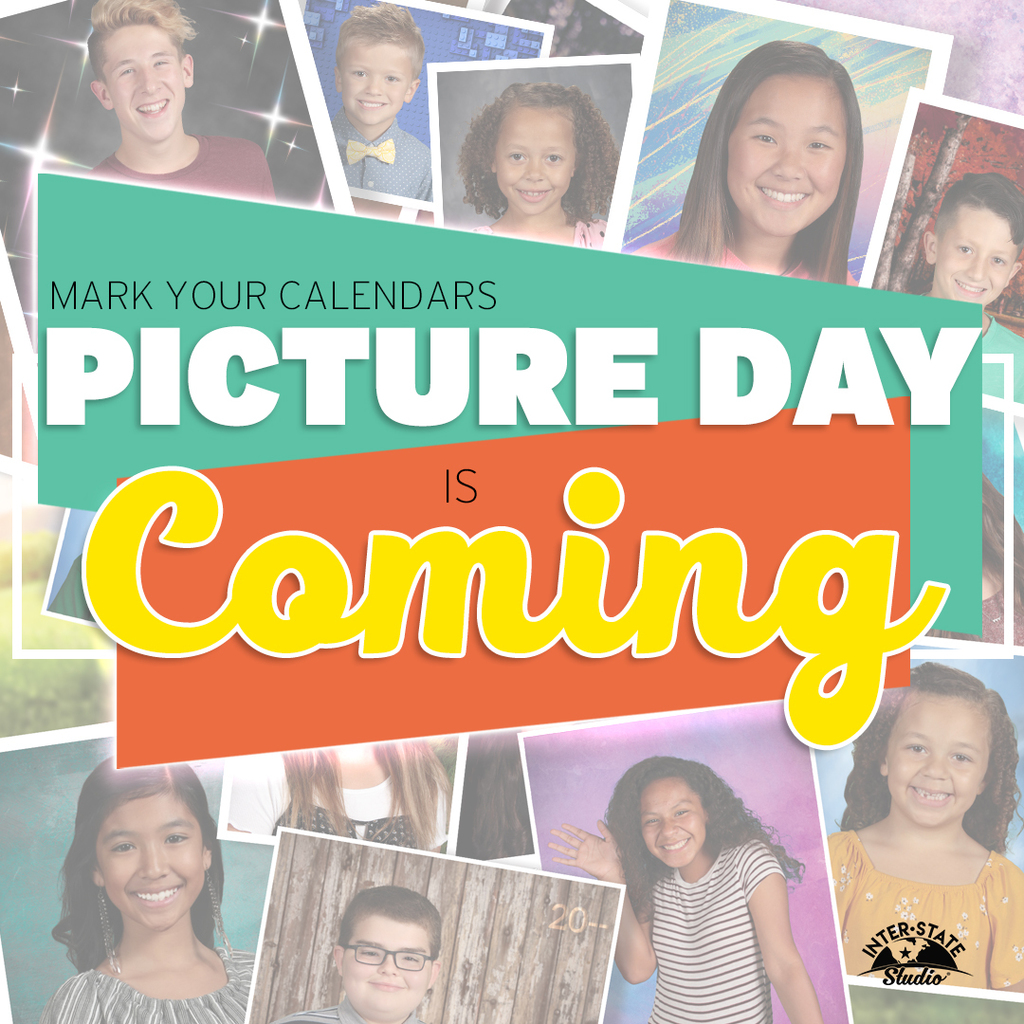 Mr. Drone's 6th grade class had the option to make a replica of Stonehenge. Here are some of the many great examples!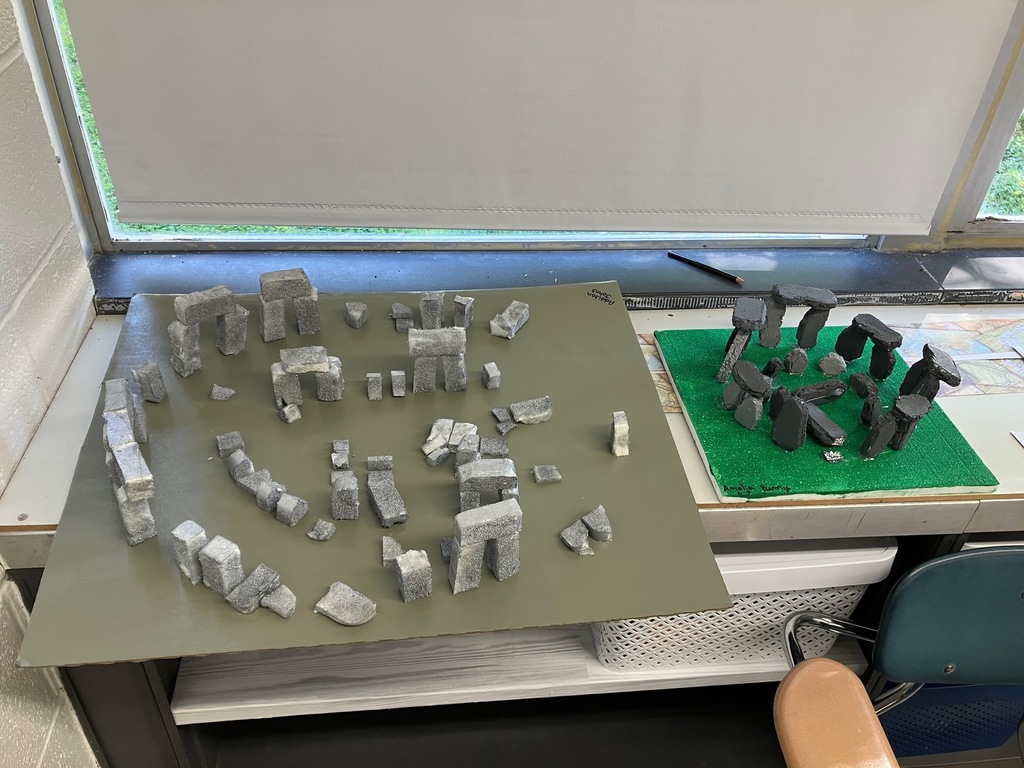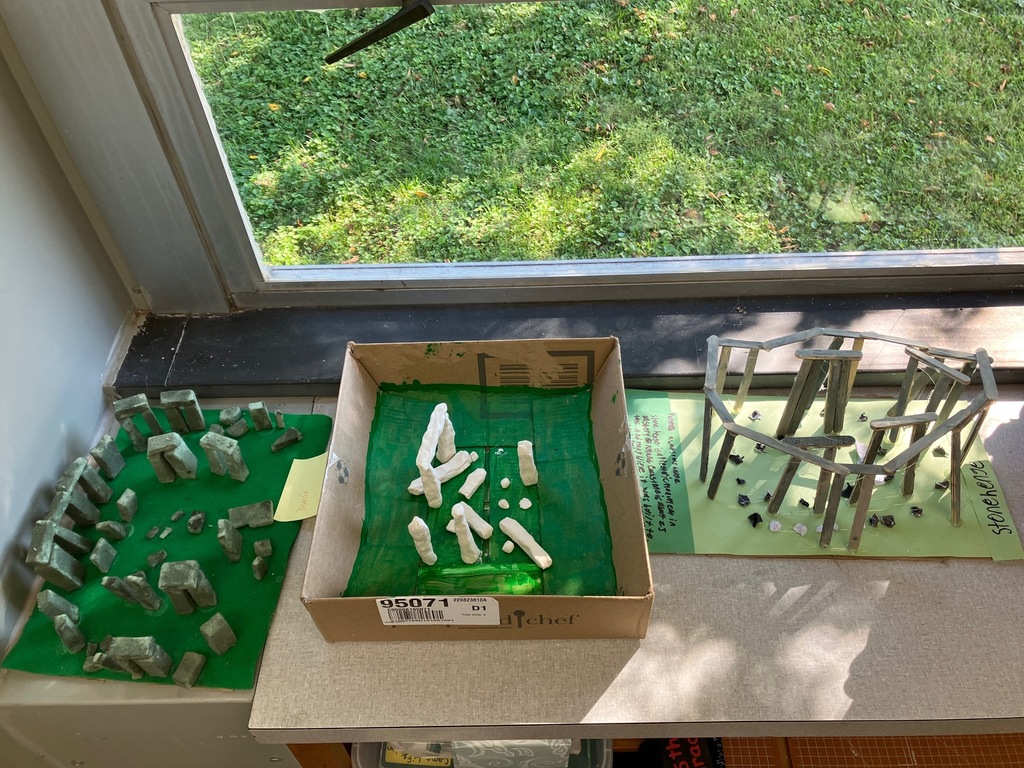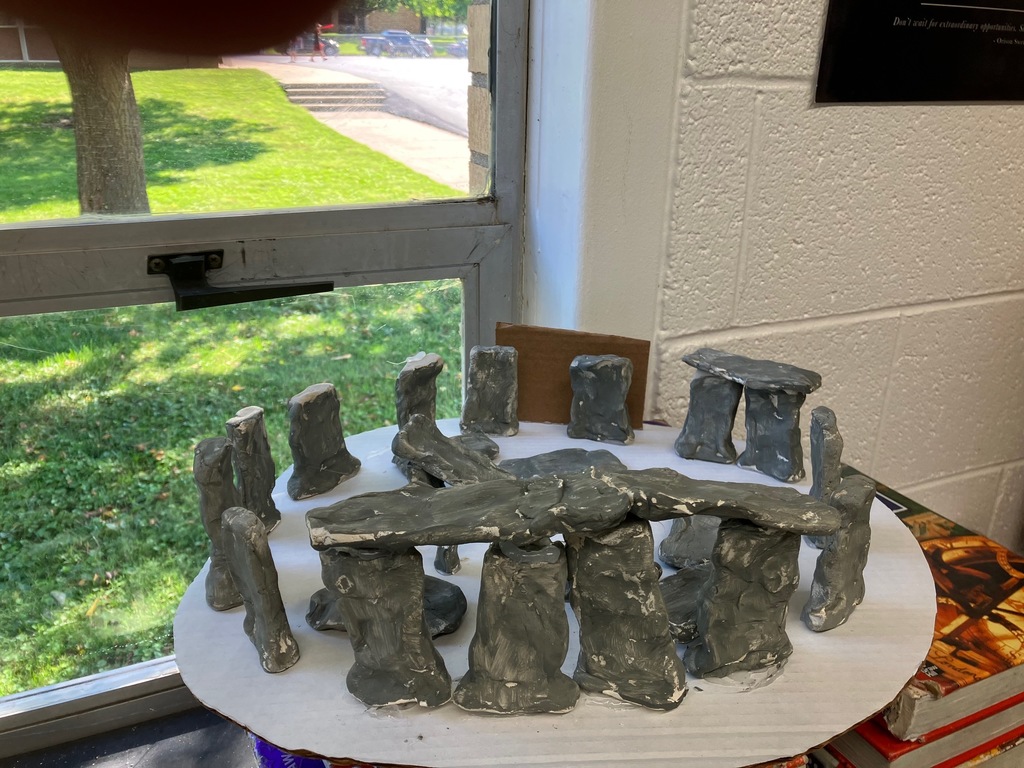 6th-12th grade students had the pleasure of hearing Ted Wiese speak about leadership. It was awesome! He met with staff yesterday and student council after the assembly. Thank you @HearTedTalk!

Shelbyville Kindergarten students & families are invited to the Shelbyville Kindergarten Center Thursday, September 15th, 2022 @ (5-6) PM to talk with the teacher, visit the classroom, see student work, share a snack with their child/student in the cafeteria where they eat lunch everyday & even have some fun playground time. This is an "open house" format & is just an opportunity to strengthen the school-home connection & partnership.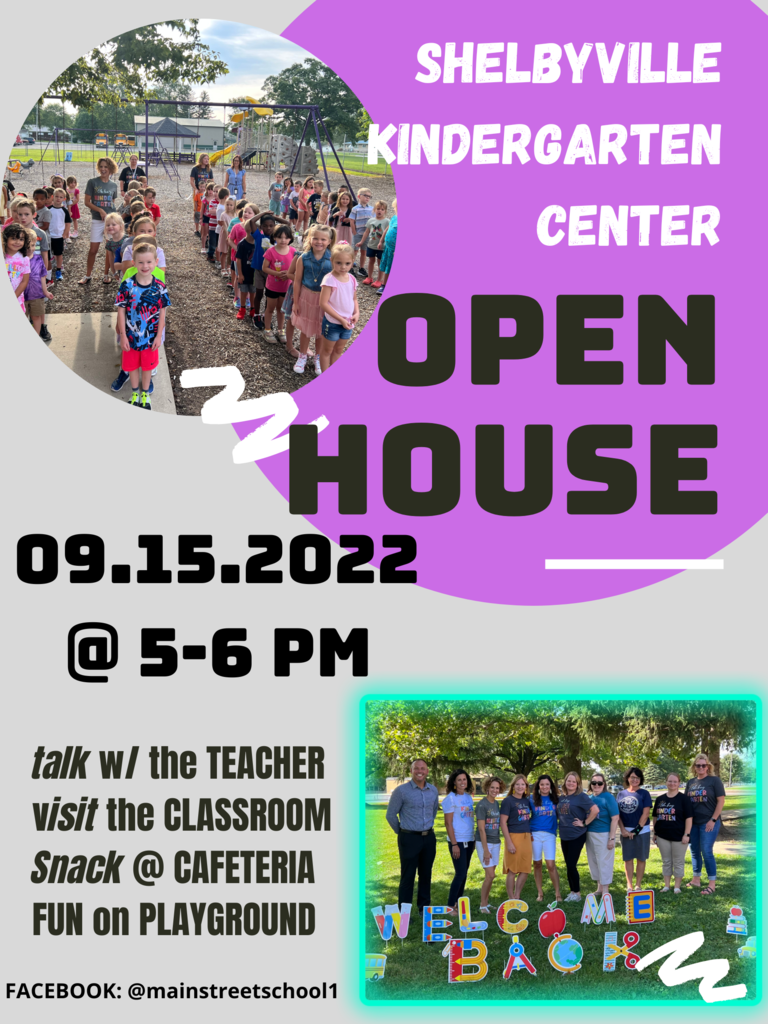 Before school yesterday, students interested in the rocket launch joined Mr. Helton and Mr. Quast for a launch party. Although the rocket did not take off, the donuts and chocolate milk were "out of this world."



Shout out to Jeremy Jokisch and State Farm for the coffee and tea delivery at Moulton today! A great boost of energy to wrap up week 1.